Whilst planning your move there are many things you need to consider if you want it to be a smooth and effortless move. Let's be honest.. nobody likes moving. Yes, we might like the idea of moving to a nicer or more beautiful home, but we certainly do not look forward to the whole moving procedure.
Hire a van
If you do not organize everything in a proper way or when you do not have the proper resources in place you can almost be sure of having a tormenting experience. Have you for example, already thought about renting a van?
Rent a moving van
Moving vans can make moving house much easier since it makes you able to move your furniture to your new house. However, it is certainly important to check rental vans out since they come in different models and sizes.
When renting a moving van it is best to rent the van from a professional moving company or rental cars. They do not only have the lowest prices, but also the best conditions. They usually have a large fleet or cargo space with different moving trucks which makes it easier for customers to find the best removal van for their move.
Car rental locations
A rental car or van rental is not difficult to find since car rentals have a wide variety of vehicles at your disposal. Thankfully, car rental locations in the Netherlands are easy to find since they are scattered all over the country. They usually also have an extensive fleet.
All our rental cars in the Netherlands
As mentioned before, you also can rent a car from a moving company. The availability and price in combination with their services makes this a popular option. Also, in this case you do not have to worry about the insurance or safety of the vehicle since most moving companies have everything covered. They are professionals in relocation which makes them professional in transport as well!
A cost-effective, safe and convenient solution for your might be renting a moving van. These days there are many different services available that can help you out. This can be a portable moving container or just a professional relocation service. There are various truck sizes you can rent and you can even save some money by carrying out the move yourself.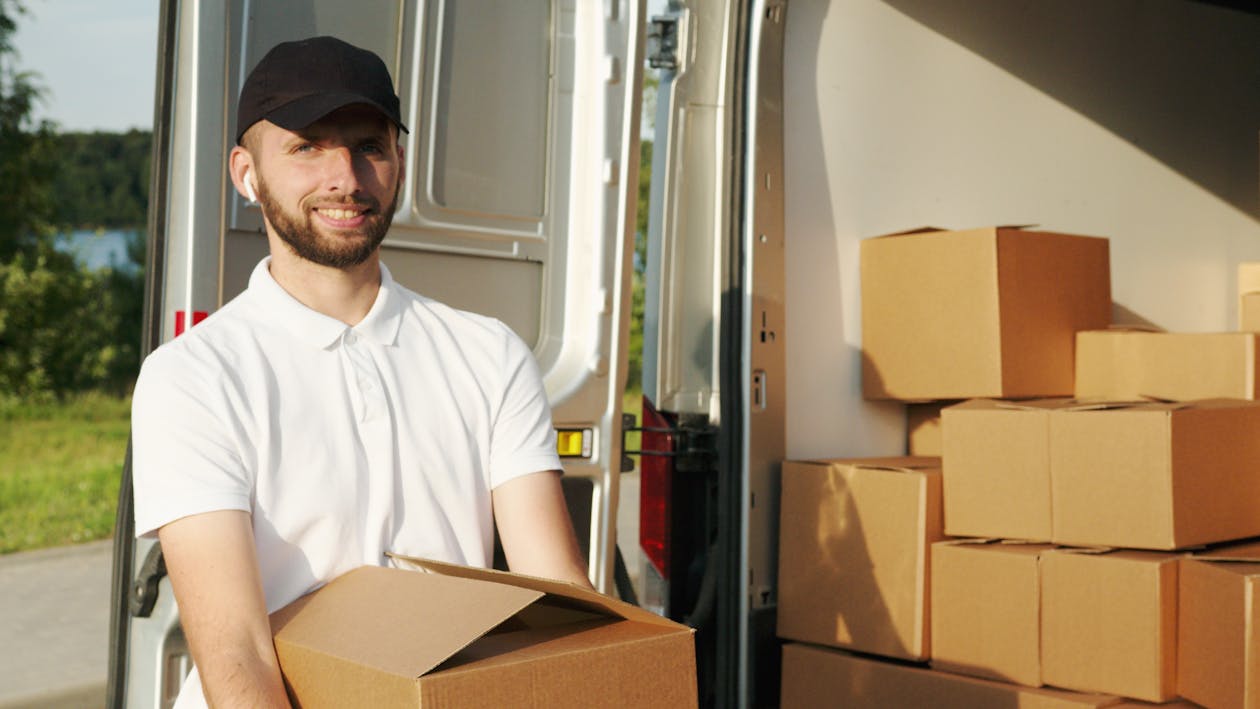 Know your size
The biggest mistake people make is underestimating the truck size they need for their move. All we can say is "when in doubt, upsize!' Thankfully, nowadays there are a lot of tools on the internet that can help you to estimate the size of the truck you need. Also, keep in mind that in case of heavy furniture or other items a larger vehicle will make loading and unloading much easier.
Moving vans usually come with the best moving equipment. In the truck you can always find a large variety of accessories such as moving blankets, hand trucks, lashing straps or sometimes even special bubble wrap or boxes!
Rental cars in the Netherlands
In the Netherlands, to rent a car you need to have a minimum age of 21 years and have held your driver's license for a period of at least 1 year. Sometimes age may vary by car and drivers under the age of 25 usually may incur a young driver surcharge.
Seatbelts and seats for children up to 18 kilograms are mandatory. Children under the age of 12 or 1.38 are now allowed to travel as a front seat passenger unless you are using a suitable restraint system.
If you rent the car in advance you might get a discount. The easiest way to do this is of course, an online booking. This service is very easy and even makes your pick-up less time consuming since in most cases you can immediately drive off after getting the keys.
Long term rentals
Are you moving but do you first need to carry out a big home improvement? In this case it might be a good idea to contact the car rental company since it is the right place for long-term rental of a moving van because most car rentals offer long-term van rental.
Long-term rental usually works with a subscription. Renting a moving van this way means that you just pay a monthly fixed price for the moving van you're renting.
The good thing about long-term rental is that you can save a lot of money since because it will cost you less since the monthly prices are much lower. This way you can easily deal with the home improvement and move by moving your belongings and stuff in multiple trips.
Tips for driving with a rental car
When driving around the Netherlands with a moving van it is important to keep some things in mind. You do not have to worry since we have some great tips for you in storage.
Driving speeds in the country are variable which means they can vary. Even over short distances so make sure to obey speed signs. This way you will be able to drive at the right speed and not get any speeding fines.
The Netherlands is famous for its bikes and many cyclists. When driving in a moving van it might be a good idea to keep in mind that most cyclists in the Netherlands have priority. Also, always be careful since they can suprise at any time. Just watch the road carefully and we're sure that you will avoid accidents.
You might already have seen the continuous white lines, but you might not yet know what these means. The most important thing to know about these continuous white lines is that they should never be exceeded in traffic. Even when turning. Do not be stubborn and cross the line because this will not only result in huge fines, but it can also lead to accidents.
Dutch traffic is not as busy as some other countries, but during rush hour it certainly can be busy so make sure to always pay close attention to all other road users. Especially, in larger cities with much more cyclists.
Moving can help you out
Moving can not only help you with finding the best moving company for your move but we can also help you to find a removal van of the best quality for your move. As explained before, van rental is not only something you can find at a car rental, but professional moving companies can also help you with a removal van.
If you want to know prices of renting a removal van you can now easily compare different moving companies with each other. Just fill in the request form on our website. We will send your request to the 6 best moving companies in your region. After receiving your request each and one of them will phone you within 24 hours. This way you can compare their vehicles and prices and pick the one you prefer.
---
FAQ
What can fit in a moving van?
In a regular size van you can easily fit your mattress and even a couch. However, it of course depends on the size van.
What items cannot go in a moving van?
Flammables, chemicals and acids are usually forbidden.
What is the cheapest company to rent a truck from?
The best place to rent a van is from a moving company. They offer their customers the best conditions and prices.
How do I move across the country?
The Netherlands is pretty small so moving to the other side of the country is not that difficult.
Do I need to empty drawers for movers?
Yes, please do empty your drawers for mover! This will make the move go much faster.