Moving can be an exciting, but sometimes overwhelming experience. Whether you're moving to a new home in a different city or simply staying in the same area, good moving planning is essential to ensure that your move goes as smoothly as possible. With the help of this extensive moving guide, equipped with useful tips and a detailed checklist, you are well on your way to making your move a success.
Step 1. Start preparing
Voordat je begint met inpakken en organiseren, is het van cruciaal belang om een goede moving planning op te stellen. Dit zal niet alleen de stress verminderen, maar je ook helpen om onverwachte verrassingen tijdens de verhuizing te voorkomen. Het maken van een verhuisplanning zoals bijvoorbeeld een moving checklist kan je enorm veel helpen voor, tijdens en de dagen na de verhuizing. Hier zijn enkele belangrijke stappen waar je rekening mee moet houden zodat de verhuizing goed zal verlopen.
Make a detailed moving plan
Begin met het maken van een gedetailleerd stappenplan voor jouw verhuizing. Noteer belangrijke data, zoals de verhuisdatum en wanneer je begint met inpakken. Dit is erg handig voor je gaat verhuizen, maar ook tijdens en na de verhuizing.
Collect quotes from moving companies
Het is verstandig om verschillende offertes van Compare moving companies. Zo kun je een weloverwogen keuze maken en besparen op de kosten van de verhuizing. Dit kun je heel eenvoudig via Moving regelen. Je hoeft maar één aanvraag in te dienen. Deze zullen wij vervolgens naar de 6 beste verhuisbedrijven uit jouw regio sturen en zij zullen allemaal binnen 24 uur contact met je opnemen.
Arrange the change of address
Make sure that you notify authorities such as the municipality, post office, banks and other important service providers of your change of address in a timely manner. You can also find this in our moving planning.
Check your insurance
Check whether your home contents and building insurance will be transferred to your new home. This way you avoid surprises in case of damage during the move.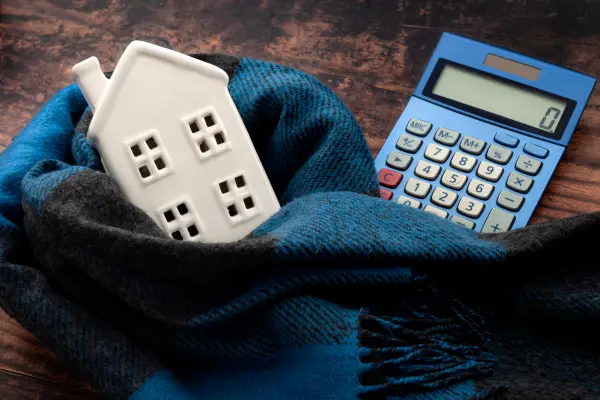 Step 2. Pack efficiently
Good planning starts with packing your belongings in an organized manner. Here are some tips to make this process go smoothly:
Packing per room
Pack your belongings room by room and label the boxes clearly. This makes unpacking in your new home a lot easier. To make your move go as smoothly as possible, do all of this before the move and don't wait until the moving day itself.
Use packing materials
Zorg ervoor dat je voldoende moving boxes, inpakpapier, bubbeltjesplastic en ander inpakmateriaal hebt. Welke spullen je nodig hebt hangt uiteraard van je spullen af. Voor een soepel verhuizing is het handig om van alles wat in te kopen.
Children and pets
Are you moving and do you have children and/or pets? Consider the needs of your children and pets. Arrange childcare on moving day and provide a safe place for your pets.
PostNL moving service
Maak gebruik van de verhuisservice van PostNL om je post automatisch naar je nieuwe adres te laten sturen.
Step 3. The big moving day
The day of the move has arrived. With the right preparation, this day will run smoothly:
Check furniture and contents
Controleer voordat je alles gaat inladen of meubelen in goede staat zijn en of je alle waardevolle spullen hebt ingepakt? Verhuis je met professionele movers? Overleg dan altijd eerst even wat er precies moet gebeuren.
Meter readings and final check
Make a note of the gas, water and electricity meter readings before you leave. Do a final check of your old home to make sure you don't leave anything behind.
Your new address
Make sure you are clear about the new address and that you know where you need to be on moving day.
Step 4: After the move
Moving day is over, but there are still some important things to take care of:
Report changes of address
Pass on your new address to friends, family and important authorities. Consider subscriptions, the GP and other service providers.
Take a moving checklist
Review your moving checklist to make sure you've taken all the steps.
The first days in your new home
Make sure you take the meter readings in your new home and arrange the necessary subscriptions.
Conclusion
Good moving planning is the key to a successful and stress-free move. With the right preparation, following a detailed checklist and calling in professional help if necessary, you can make your 2023 move smooth and without too much hassle. Remember that making good planning and arranging all important matters on time lays the foundation for a successful transition to your new home.
Frequently Asked Questions
How can I save on my move?
You can save up to 30% by comparing different quotes from moving companies and making smart choices when packing. Fortunately, Moving is the right place for this.
Should I hire a moving company?
Hoewel je zelf kunt verhuizen, kan een moving company veel stress wegnemen. Het hangt af van je budget en voorkeuren.
How do I handle pets on moving day?
Provide a safe place for your pets, perhaps with friends or family, to avoid stress during the move.
What do I need to arrange regarding my insurance?
Make sure that your home contents and building insurance are arranged for your new home to avoid unpleasant surprises.
How far in advance should I start packing?
Start packing at least 4 weeks before the move to allow enough time and reduce stress.