Moving can be very exciting and also a very stressful event. Whether you are moving to a new home or have a company move ahead of you, you naturally want to move for a good price. It is also important that you use a moving team that is reliable, professional and affordable, but which movers can you best use for this? Fortunately, Moving is the right place for this. Our movers and by this we mean the most professional affiliated companies can help you move at budget rates. Moving on a budget has never been easier!
At Moving we are happy to help you find a top service and the best movers, from budget moving service to recognized movers! Moving is therefore definitely recommended before, during and even after moving!
A recognized moving company vs. a budget moving service
Moving with recognized movers or moving with a budget moving service? This is a question we are often asked and our answer is always the same. We can certainly recommend both services. Movers who are affiliated with us are always very friendly and professional men. Being an hour late is certainly not an option for them. We are very satisfied and these professional companies are moving throughout the Netherlands. Moving is happy to help you with this. Of course you want to move with a cheap moving company that is known for its good service.
Low budget moving service
But what exactly is a budget moving service? A budget moving company actually does everything that other companies do, only they have chosen not to join the trade association of Recognized Movers. This allows them to remain independent and decide everything for themselves. Do they want to be open 7 days a week? Then this is possible. Do they want to keep their prices low? Then this is also possible.
Affiliated companies have to deal with rules of the trade association. They also have to pay costs to the organization and these costs are of course passed on to the customer, which means that they often charge more expensive prices.
Budget moving service rates
Moving is already expensive enough because there are simply enormous costs that you have to deal with during this hectic period. Although you may only want a few moving furniture.. moving is simply very expensive. At Moving we don't like to think in terms of problems, but rather think in terms of solutions. You can move with us with the best movers who will be present on time and therefore work quickly and efficiently.
Furthermore, a cheap moving company is happy to offer customers with a smaller budget an affordable solution. This way everyone can move without literally and figuratively breaking their back. The prices of these professionals are low and therefore compete against movers from the higher segment.
At Moving we believe in transparency and that is why we ensure that companies always offer you clear rates. They make free customized quotes for every move. As a customer, you know exactly where you stand and you do not have to deal with hidden costs. So plan your move with confidence, within your budget with a budget moving company.
Removal lift rates
Moving with one moving elevator is an absolute must! Especially when you hire a top moving company. You may think that you are already hiring hard-working men and that everything will be over so quickly, but with an elevator you can move faster and safer. A removal lift does not necessarily have to do with the amount of stuff, but mainly with the house. For example, the movers do not have to lift anything through the stairwell, which not only saves their backs, but also saves a lot of time. This makes it easy to move out of the window or via the balcony. This way you will not only be helped cheaply during the move, but also very well! Our movers help you at all times with a cheap moving service throughout the Netherlands.
You can rent a moving lift from a cheap moving company (budget movers) for €75 per hour.
Everything neatly packed and possibly also unpacked!
EProfessionals can not only help you with moving boxes moving from A to B, but a moving company can also offer other services. Consider, for example, small transport via Marktplaats or the most popular service, for example, a packing service. All types of packing work are offered.
A packing service is of course not just a popular budget moving service. These strong gentlemen can help you pack your belongings at competitive prices. Do you also want to have the things unpacked? Then this is also no problem against payment. When packing and unpacking your household effects, budget companies always use professional moving materials. You can think of, for example, moving blankets, wrapping film and hand trucks. This budget moving service can be rented from most companies for as little as €30. So don't make it too difficult for yourself and let yourself be informed about this when the companies contact you.
A packing service can be hired from a budget moving company for as little as €30!
Want to be helped quickly and smoothly with other tasks?
People often think that a moving company is necessary when moving and that is of course true, but did you know that these very friendly guys can also help you with other tasks? And that with the quality of the companies affiliated with us!
Additional storage space
Are you going to move? For example from Amsterdam to The Hague? Have you decided to carry out the move yourself? Then this is of course very possible. However, when moving, it often happens that extra storage space is needed because certain items cannot be moved with you. It may also happen that you are renovating or come across items after a major cleaning that actually no longer fit in the home. In this case you can (temporarily) rent storage space.
Do you already use a budget moving service? Then you often pay a lot less for storage space and in this case you can also enjoy the best service. The craftsmen will then collect all the items and place them neatly in the storage room. Do you need the items again later? Then they will also deliver it neatly to you. You can also access your belongings in the meantime if you need something or want to store something.
DIY work
With a budget moving service you will not only get friendly staff, but real professionals. This way you will not only be moved by a super team, but you will also be professionally helped with this. Do you have a lot of chores in the house that need to be done? Then the professionals can help you, for example, with connecting electricity, removing objects from the walls and filling the holes in the walls. Laying laminate yourself is sometimes no problem at all, but you should of course discuss this with the relevant moving company.
This budget moving service is not only affordable, but the gentlemen also work meticulously. When you move business and private household effects, it is simply very useful to outsource jobs such as (dis)assembly. This way you don't have to worry about anything!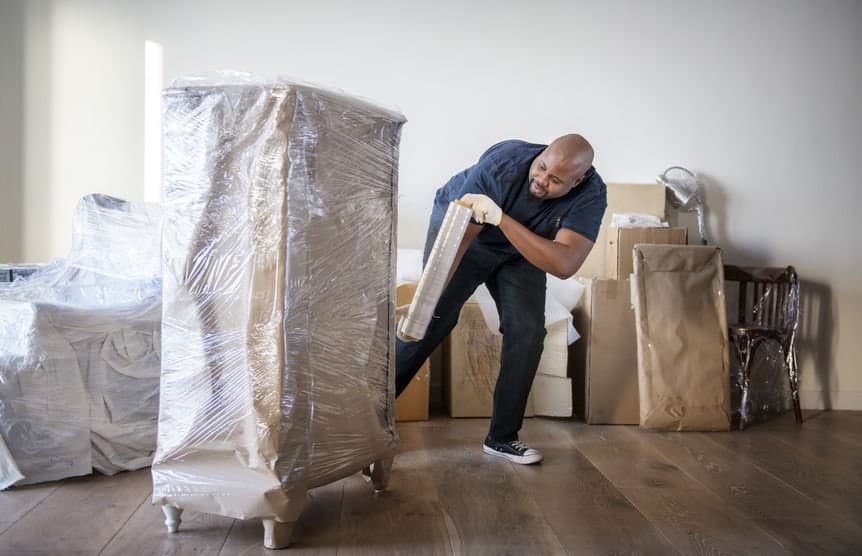 All the benefits of a budget moving service
With a budget moving service you always get good and friendly service. Here goes the movers Always handle your belongings with care. By working with the moving company that best suits your wishes and budget, you can make the move stress-free for yourself and/or family.
Professional movers
A professional moving company will help you with every step of the move. When you request quotes from Moving, you will receive one the same day moving quote received from the moving companies. This means that we will immediately forward your request, allowing most moving companies to take immediate steps. This way you as a customer can choose the lowest price. After all, good preparation is half the battle and you can save all your belongings moving cheaply.
Save time and money with experienced men
The craftsmen are incredibly hard workers who will move all moving boxes correctly and efficiently. Sometimes it even happens that they are ready an hour earlier with their good and very friendly service! Moving is hectic enough and the right help is welcome, right?
Of course you can also look up any review of any moving company. This way you can see whether they get a big thumbs up from previous customers. For example, you can check whether the movers arrived? Did the movers arrive on time? Someone writes: 'The movers were on time, so our things were carefully moved. Thanks for the good service.'? Then you know that as a new customer you are actually in the right place, right? This way you can go into business with the company you have chosen with peace of mind. Our budget moving service has already been able to help many satisfied customers as cheaply as possible.
Moving service
When we move we want our move to run smoothly from start to finish and not just to be looked after on the day of the move. That is why we at Moving love attention, good communication and service. That is why we do not just work with all companies that register and we only choose companies with the best service. Our budget moving companies have the best reviews and experiences in the Netherlands. This way we can offer everyone our moving service and you can move with a reliable budget moving company. Moving from A to B has never been easier!
Calculate moving costs
Whether you come from Leiden and Utrecht or Leiden and Rotterdam or from The Hague Unpleasant Maastricht or from Eindhoven Unpleasant Leeuwarden moved.. the quality of our affiliated companies is always the very best. Do you need a moving service? Go on a budget move and choose one of our companies and do business with peace of mind. Move with the moving company that is known for excellent service and best suits your wishes and needs.
When you submit a free request to Moving, it will be sent to the 6 best moving companies in your area and they will contact you within 24 hours. This can be by telephone, but also by e-mail. These are Dutch-speaking movers who fortunately often also speak English and can therefore also be of service to expats. Movers nowadays couldn't do anything else, right?
Do you choose a moving company that best suits your needs and where the invoice best suits your budget? Then this is of course very good news! Do you ultimately choose to carry out the move yourself? Then this is of course no problem at all because you are not committed to anything after your application!
---
Frequently Asked Questions
What does a moving service cost on average?
The average cost for a move from an average flat is between €850 and €1100. For a terraced house you have to pay an average of €1200 and €1900 and for a semi-detached house or detached house you will soon have to pay €1850 and €2650.
How far in advance to arrange a moving company?
It is best to notify a moving company as early as possible, so you can never do this too early. However, a guideline is usually at least 4 to 5 weeks in advance. Almost everything is known around this period and everything can be planned. 
Who can help me move?
Moving cheap usually means asking family and friends for help. Most friends and relatives decide to help at the last minute, which is of course very nice, but you also want clarity for yourself. Fortunately, nowadays you can also use a budget moving service! Your entire household contents are in safe hands and moving cheaply with a reliable moving company has never been easier. 
What does a moving van with staff cost?
For a somewhat smaller moving van including driver, you often pay between €35 and €59. For larger removal vans for larger removals, the price can quickly rise to around € 95. Request quotes without obligation via Moving.nl so that you can choose an excellent and cheap moving service for yourself. An affordable moving service is easy to find with us.
How long does an average move take?
How long moving takes depends on the distance between the 2 homes and the size of your belongings. In general, an average move in the Netherlands takes between 3.5 and 9 hours and you can often finish moving within 1 day. Are you planning your move? Then use our moving checklist.