Are you moving soon? Then you have probably noticed that a move entails a few things and that this can all cause a lot of stress. Therefore, the best thing you can do is to start arranging all matters on time. Of course, this also includes comparing moving quotes.
Moving companies would like to help you with a carefree move
Do you have no experience with removals or do you simply not want to carry out the move yourself? Then of course you can always go for a professional moving company to elect. These experienced movers are happy to take care of your move and are also happy to help you with moving quotes.
International removals
When you move abroad, you probably already have enough stress and you don't want to think about moving anymore. These are often movers who have years of experience with moving abroad. They can often offer you extra services. An experienced mover will guide you well during an international move and provide expert advice.
Even with an international move, it is best to request moving quotes from different moving companies so that you know what services the moving company offers, the number of movers and at what price they do this.
Recognized movers
In the moving world, there is the sector organization of Erkende Verhuizers. All movers in the Netherlands can join them. Why would a moving company do this? Well, many moving companies would like to join the organization because this way they can offer their customers certain guarantees.
Is an unauthorized mover less good?
Of course, there are also moving companies that choose not to join the trade association. However, this does not mean that they are less good. In this way they do not have to pay extra costs to the organization and they can always keep their costs low, because as a moving company you do not have to pass on anything to the customer.
Why request moving quotes?
Are you also moving soon and are you looking for a moving company? Then it might be good to know that at Moving you can easily find good moving companies that can help you move your belongings safely. Requesting moving quotes from us is completely free and without any obligations.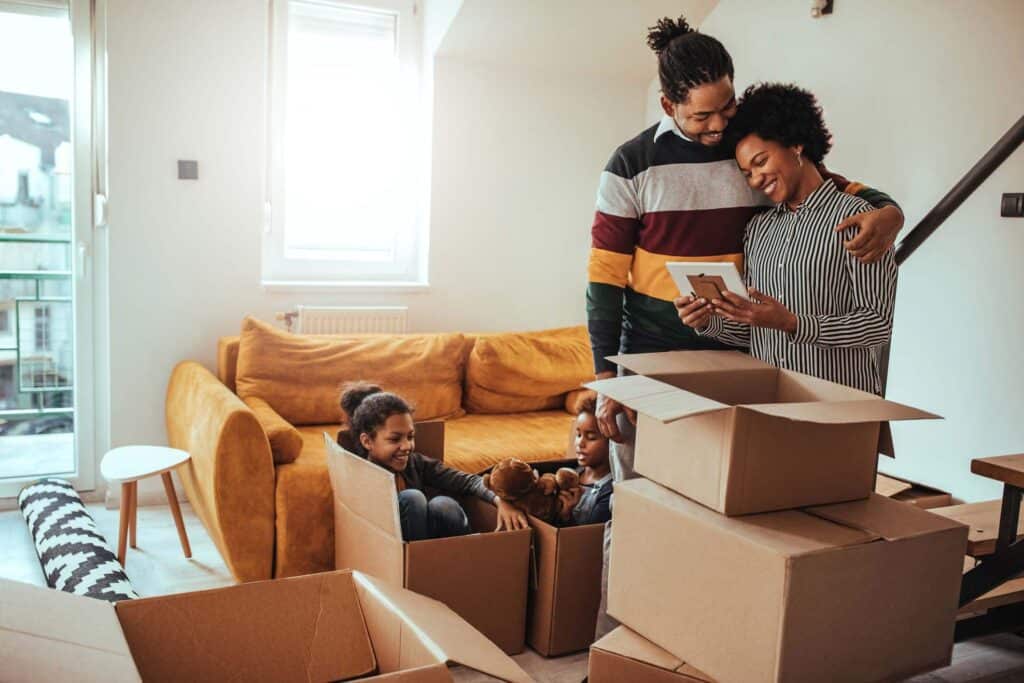 Get in touch with reliable moving companies
When you move house, a hectic period begins in your life and that of any family members. That is precisely why it is so important to choose the best movers. At Moving you can choose from a huge number of reliable moving companies for a carefree move. Several movers will safely move your belongings to your new home.
How does requesting moving quotes work
Of course, every moving company has its own prices and that is why it is important to inform yourself well about the average costs of a move. Compare quotes with each other. It is true that various factors determine the price of removals, but how do you know what each moving company does and at what price they do it?
At Moving you can now easily request free quotes. All you have to do is fill in one application form. We will send this request to the 6 best movers in your region so that they can send their moving quote with the correct moving costs to e-mail within 24 hours.
---
Frequently Asked Questions
What does a Recognized Mover cost?
A Recognized Mover is more expensive than an unrecognized moving company. The move of an average-sized flat costs around €879 and €1350 with a recognized moving company. For larger homes, these prices can add up quickly.
Why a Recognized Mover?
Recognized Movers can offer their customers the best insurance and guarantees, which is of course good for you as a customer.
How long in advance to book a moving company?
You can never inform a moving company too early of your moving date. As a guideline, we always keep at least 4 to 5 weeks in advance.
What does a moving company cost per hour?
A moving company usually charges between €33 and €38 per hour per mover. If you purchase extra moving services, this will of course be added. There are also costs such as call-out costs that you should take into account.
How much time do you have to move?
This depends entirely on the contents and home. A moving company will work with you to determine how many hours are needed. A move often takes an average of between 3.5 and 9.5 hours.