What many people today often still don't think about is moving insurance. You may have heard about moving insurance before, but you may also belong to the large group of Dutch people who have no idea what moving insurance entails.
Don't forget your moving insurance
It can sometimes happen that something breaks during the move, for example. This is of course not only a pity, but it is of course also very important that you receive compensation for these broken items. And that is precisely why moving insurance is extremely important.
Is moving insurance necessary?
Relocation insurance is, as the name suggests, an insurance policy that pays for damage that has arisen during a move. So if you have taken out the right moving insurance, you can be sure that your household effects are insured during the move.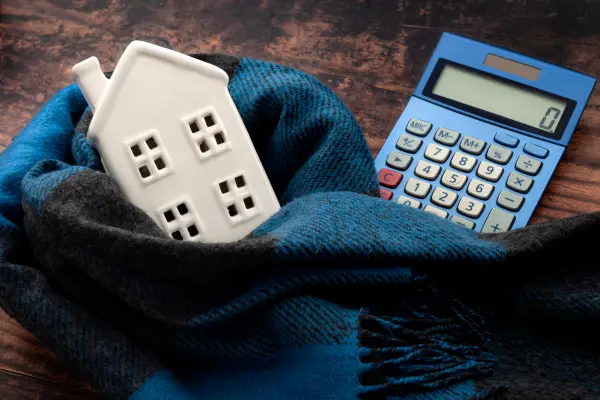 You are not obliged to take out moving insurance, but it is certainly wise. An accident is in a small corner and when this happens you obviously want to be well insured for this.
Contents insurance when moving house
It is often thought that the current contents insurance is sufficient and there is no further thought about taking out extra insurance. However, moving insurance is important in this case because many home contents insurance policies do not cover damage during an international or even domestic move.
You probably need moving insurance anyway
Contents insurance does not always cover your belongings during a move, which is why it is best to take out removal insurance before the move so that you can be sure that they cover all damage during your move. This way you don't have to worry about your belongings and you can move with peace of mind.
Types of moving insurance
There are of course different types of moving insurance from which you can choose. Firstly, it must first be considered whether you are carrying out the move yourself or one here moving company for hire.
Do you want to carry out the move yourself or outsource it to a moving company?
When you carry out a move yourself, you can take out removal insurance yourself. This can be a standard relocation insurance policy, which is often also a cheap relocation insurance policy. Are you outsourcing the move to a professional moving company?
Then it is good to know that most moving companies have standard moving insurance. For example, a 'standard moving insurance for moving companies' covers damage covered by the moving company fall. Often also when things go missing.
A recognized mover and all-risk insurance
The most well-known insurance policy among moving companies is the Erkende Mover guarantee certificate. Erkende Verhuizers is a branch organization in the moving world of the Netherlands. The moving companies that have joined this Recognized Movers and when a Recognized Mover hires for your move, you always receive a guarantee certificate.
The Recognized Mover warranty certificate
The guarantee certificate is not just a standard relocation insurance policy. These moving companies offer you a lot of benefits with this moving insurance. For example, in the event of damage, your belongings are insured for a value of up to €100,000!
It might also be nice to know that your belongings are insured against replacement value and in the event of damage, no one has to prove who caused the damage, because this is not important to them. Whether the damage is caused by the neighbour, by you or a mover... if your belongings are insured during the move.
Always do proper research
Are you moving soon? That is why it is very important to look at good removal insurance such as that of Erkende Verhuizers. This removal insurance is a very good option, but it is only possible if you opt for a Recognized Mover.
However, these moving companies are often a lot more expensive due to the guarantees they can offer you, which is why it is important to do proper research into their moving services and prices.
An unrecognized moving company and all-risk moving insurance
When you hire a moving company that is not a Recognized Mover, it is important to read their Terms and Conditions carefully. Of course you always want to know in advance whether your belongings are properly insured. The insured amounts are of course also important here.
The professional movers, your belongings and removal insurance
It is not always the case, but with unlicensed movers, it is usually looked at who caused the damage. Furthermore, if the damage falls under the removal company, the current value will be paid.
However, all these moving companies naturally have their own General Terms and Conditions and that is why, as we told you before, it is very important to read their terms and conditions carefully. Maybe it is necessary to take out moving insurance, but maybe not.
All-risk insurance during an international move
Are you planning to move abroad this year? Then in this case it is even more important to take a good look at the right moving insurance.
For domestic moves, your home contents insurance may still cover a few things or you can arrange with the insurer that your belongings are insured at the new address, but this is often not possible with international moves.
All-risk moving insurance
That is why it is so important when you move abroad to look at the right all-risk insurance. In this way you will be reimbursed for your damage in cases and it does not matter how or who caused the damage. All damage is always covered with an all-risk insurance. When you have all-risk insurance, you don't have to worry about anything.
What can you insure when moving house?
Of course, many Dutch people often choose to carry out the move themselves. The stuff is transported by car, right? Unfortunately this is not true. In this case, you will of course have to rent a moving van yourself for the move.
You are always responsible yourself
When you carry out the move yourself, it also means that it is not possible to hold a moving company liable. You carry out the move yourself and are responsible for this! That is why it is useful in this case to take out an all-risk insurance instead of a standard removal insurance.
---
Frequently Asked Questions
What's the point of insurance?
With insurance, you as an insured person can indemnify yourself against future uncertain events.
What is covered by a home insurance policy?
Contents insurance is there to cover damage to items in your home. This can be damage due to theft, leakage or, for example, fire. However, it only concerns furniture. This means that your kitchen, for example, is not insured, but all kitchen utensils and other items in the kitchen are.
Can an insurance policy be valid without a policy?
The insurance always sends you a policy. If you have lost it, you can request it again from your insurance company.
What does home contents insurance not cover?
Damage that you cause yourself is not covered by standard contents insurance. For this you need to take out an all-risk insurance. Damage as a result of intent, own fault or, for example, overdue maintenance is also almost never covered.
Is it mandatory to have home contents insurance?
In the Netherlands you are not obliged to take out home contents insurance.