In the past, moving abroad was more reserved for students who went to study internationally, for employees who did professional internships at international companies or pensioners who chose to spend the winter abroad. Now of course we all live in a globalizing world and moving abroad is all a lot easier.
Someone who moves abroad
Due to the globalizing world, it is now increasingly common for the Netherlands to choose to move abroad. Especially after the COVID19 pandemic, moving to a other country more popular than ever. But is moving abroad also easier? What do you need for this and what do you need to arrange properly?
Well prepared for travel
Moving within the Netherlands can be hectic, so you can imagine how complicated moving abroad can be. When you move abroad, it is therefore very important to think carefully and to do proper research beforehand.
When you move abroad for the first time
Have you often been abroad on holiday, but have you never really lived abroad before? Then choosing your new country of residence can be quite exciting. You are now going to take the big step to emigrate, so arrange all your affairs well.
Look closely at the country
When you are on holiday abroad it is completely different from when you live abroad because on holiday you will not easily have to deal with the rules, laws and bureaucracy of a country.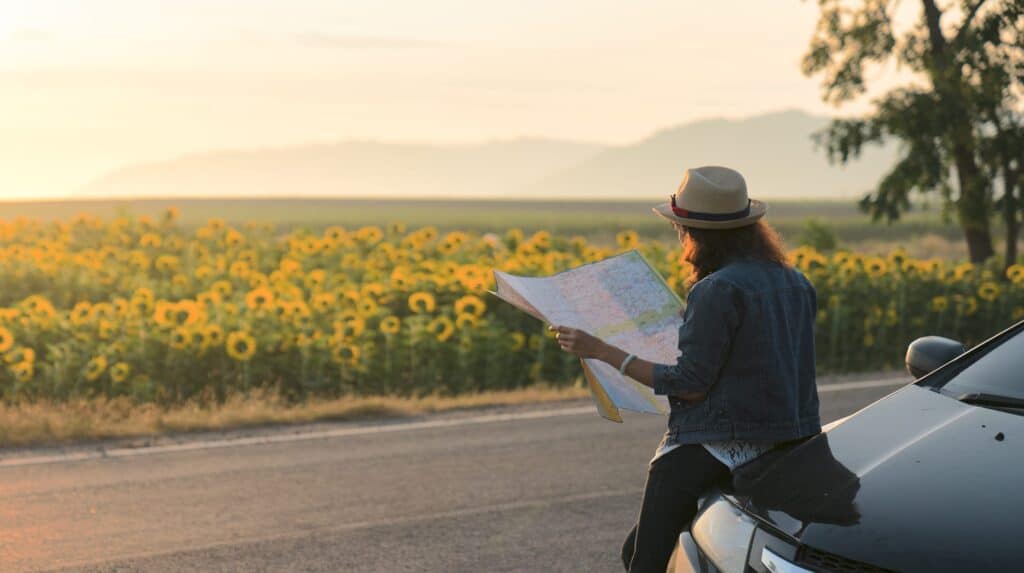 Moving abroad checklist
We have already explained to you that when you move to another country you have to arrange your affairs properly. This is also important when you move to a country within the European Union (EU). Yes, the European Parliament may have made it very easy for all of us to travel and live within the EU, but of course this does not mean that you no longer have to arrange anything.
The Dutch government
In this article we try to help you as much as possible with the practical matters that come with an emigration, but these are of course our own experiences and personal tips. With clear, good and up-to-date advice, we are happy to refer you to the national government and the relevant authorities.
Step 1. Check the validity of your driver's license, ID and passport
Always check the validity of your driver's license, identity card and/or passport first. Make sure that these are still valid for at least 6 months, so that you do not have to immediately visit the Dutch embassy in the new country.
Step 2. Don't forget to apply for your DigiD
Most Dutch people have only arranged well with regard to their DigiD. Don't have a DigiD yet? Then you can apply for your DigiD online.
Step 3. Deregister from your municipality
You can deregister yourself up to 5 days before your departure at the municipality in which you live. The exact rules for this differ per municipality, but you usually have to register yourself in person at the correct counter in the town hall. You will of course need a valid ID or passport.
We are often asked whether it is possible to deregister yourself from the municipality online and our answer to this is that it differs per municipality. For more information about this, we would like to refer you to the website of your municipality.
Step 4. Health insurance and healthcare allowance
When you move to a new country of residence, you must of course cancel your Dutch health insurance. You no longer need these. Yes, as long as you are registered in the Netherlands you will need this, but after you move you can register yourself with a new health insurance policy in the relevant country. Which health insurance you need abroad depends of course on the country in which you are going to live.
Please note that some insurance companies require a health certificate.
Step 5. The tax authorities
Do you or your family members still have certain matters that need to be arranged with the tax authorities? Then it is important to check this carefully with the tax authorities so that you can properly close all matters related to tax before departure. You can find a lot of information about this on the website of the tax authorities. Would you rather speak to someone? Then you can of course always contact the tax telephone number 0800-0543.
Step 6. Child benefit, childcare allowance and child-related budget
The average cost of living in certain countries can sometimes be lower or even higher than in the Netherlands. The ratio between the two countries is called the country of residence factor. The country of residence factor does not apply in the EU, Iceland, Norway, Liechtenstein and Switzerland.
If the cost of living is lower in the Netherlands, you will of course receive fewer allowances. Is living in your new country of residence more expensive? Then you get more.
You can calculate what you are entitled to by means of a test calculation on the website of the Tax and Customs Administration.
Step 7. The social insurance bank
When emigrating, it is also important to arrange your pension fund immediately. In order to receive your Dutch AOW and pension abroad, you sometimes have to meet certain conditions. Arrange these kinds of things well in advance and before the move is started so that you know exactly where you stand after the move.
Step 8. ANW benefit
If you live outside the Netherlands and die, your surviving dependents are not entitled to an ANW benefit. Unless you were insured for this. The next of kin must also meet certain conditions before they can receive this.
Step 9. Illness and disability
You can only transfer your WIA, WAO or WAZ benefit if the Netherlands has a treaty with the long in which you will be living. When you move to a country with which the Netherlands does not have a treaty? Then your benefit will stop.
You can take your WW benefit with you for 3 months within the EU, EEA or Switzerland. This is not possible with an emigration to outside these areas. You cannot transfer a WAJONG benefit with you.
Step 10. Study and student debt when you go abroad
Do you have a student debt with DUO? Then you must of course pay it off properly at all times. Are you going to live in a European country or in a treaty country? Then you can easily repay this monthly via direct debit. Are you going to live outside the EU? Then you can happen to the money itself. However, the bank often charges high costs for this, so that you can often end up paying more with monthly payments. That is why you can choose to pay it annually at DUO if you live outside the EU.
Step 11. Take extra care when moving to the United Kingdom
When the United Kingdom was still part of the EU, emigrating to this country was of course also very easy. Unfortunately, this has changed after Brexit and many things are still very unclear to many people. Also for certain authorities. When emigrating to the United Kingdom, make sure that you start preparing all the necessary documents well in advance.
Official documents
When you are going to live abroad, it is important to take certain documents with you. You can think of diplomas or, for example, a deed of civil status. You can also always contact the embassy or consulate of the country you are moving to for the necessary documents. This way you can be sure that you will not forget any document.
Legalizing papers
When you apply for the necessary documents in the Netherlands, these are of course always Dutch documents that are always issued by the Dutch government in the Dutch language. Unfortunately, many countries do not accept this. Some countries want you to translate the document and have it legalized in this case. Having a document legalized means that the document is provided with an official stamp after translation. Are you not doing this even though it is required? Then the document is not valid. It is therefore very important to have your document legalized.
---
Frequently Asked Questions
Can you just move abroad?
This is possible. In this case, you must inform the municipality of your move so that the municipality can deregister you at the address in the Netherlands. The municipality will also pass on your emigration to other government agencies, such as the Tax and Customs Administration.
Which country is easy to emigrate to?
The Netherlands is of course a member state of the European Union, so it is very easy for us Dutch people to move to another European member state.
What should you do if you are moving abroad?
You must report this to the municipality. This can even be done on the day you leave.
What happens to my pension if I move abroad?
If you live and work in the Netherlands, you are of course insured for your state pension. When you move abroad, this is no longer the case and your AOW will be shortened with 2% every year that you are not insured. Do you already receive a pension? Then an emigration often has little influence on this. For more information on this subject, it is best to contact the Social Insurance Bank.
How many months per year can you live abroad?
If you are staying abroad for more than 8 months, you are obliged to deregister yourself from the municipality. This is also the case if you emigrate, but keep your home in the Netherlands.