Are you a mover in heart and soul and are you looking for a new job? Or are you someone who really likes working outside and would like to learn the moving trade?
Then you have come to the right place for the best vacancies. Moving is happy to help you find your way in the moving world.
Moving company extra hands
At Moving we not only help moving companies or customers who would like to move things, but we also like to help the movers who are happy to help with a move or evacuation.
That is why we have put this vacancy online. Are you looking for a new job with variety and have you become enthusiastic? Then apply immediately and who knows, you may soon have a job again!
Hire movers
You may have already noticed, but mover vacancies is an extremely popular search query on the internet in the Netherlands. This probably makes you think that the vacancies for movers who like to get things done are easily found, but unfortunately nothing could be further from the truth.
Hire porters
If you already have some experience as a porter or mover, you probably already know what to expect. Consider, for example, professional moving colleagues, other staff, furniture that you need to move or call-out charges that customers often have to pay.
Do you have no real experience as a mover yet? Then you probably have no idea at all about what to expect and we are happy to explain this to you.
Strong men, but different functions
A job as a mover has several meanings. This is due to the fact that movers have different functions.
Yes, they are usually strong men who can help with the damage-free movement of your belongings to your new home or storage, but in addition to moving the things, movers also deal with other matters.
Hire movers often also means that a handyman is needed, for example. This can help with disassembling and assembling your furniture during the move. He can also help with disconnecting and connecting electrical appliances or with other small jobs in the home.
Think of a job such as filling the holes in the wall. Furthermore, movers of course also need a supervisor on the field and this gentleman is called the foreman. He will steer the move in the right direction and ensure that the customer is satisfied.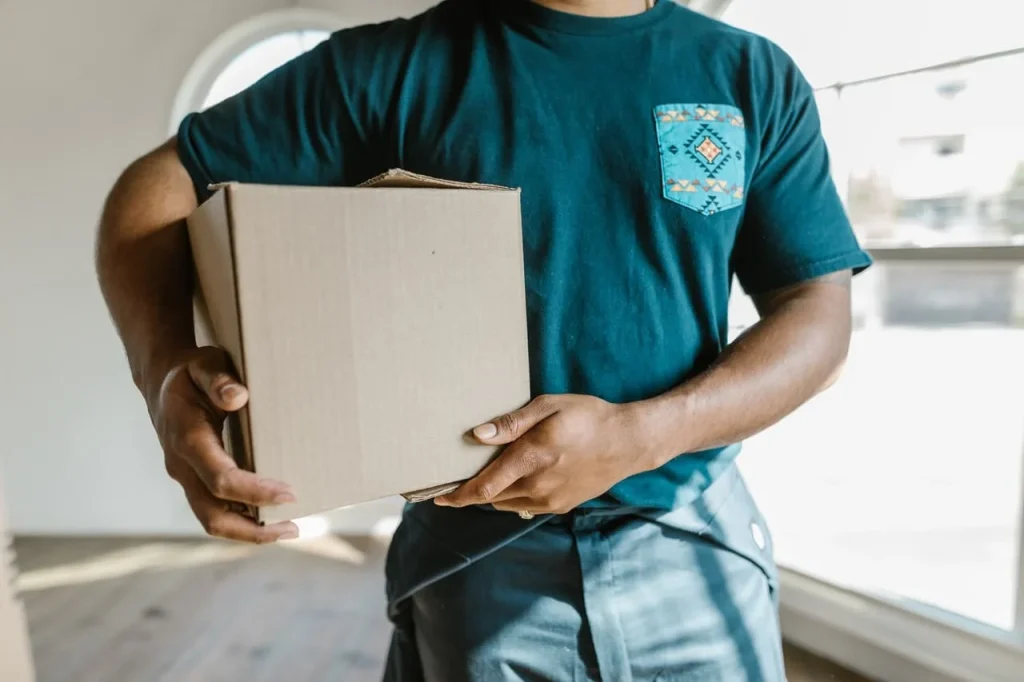 Affordable movers
You now know approximately what you can expect as a mover, but one moving company of course also has certain expectations.
Moving companies not only want to move quickly, but often also want to give the customer the opportunity to move cheaply. It is therefore extra important that movers feel responsible at all times to ensure that the move runs smoothly.
Can you pack, carry and possibly also unpack?
Movers have to perform physically demanding work for both individuals and companies that move. This means that you must have the necessary muscles and be fit to work as a mover.
Teamwork
Movers must always work in a team, otherwise the move cannot be carried out. This means that you have to get along well with your colleagues.
You have to be flexible
Not only the work of a mover can be heavy, but the working hours can also be difficult at times. Sometimes you have to move from Limburg to Amsterdam and you can probably imagine that that is why you cannot have a 9 to 5 mentality.
Salary: what do professional movers earn?
A vacancy as a mover can therefore relate to different positions within the moving company. For example, you can work as a driver, but you can also be used as a porter for a move in Uithoorn.
What your salary will be depends mainly on your position within the company. Everything is possible in the moving world in the Netherlands and no day is the same for movers.
A mover's salary usually starts at $2,400 gross per month and can go up to $2,700 gross per month. Movers also often receive surcharges and other extras.
Apply immediately
Are you a real mover who is also good at clearing? Do you like to roll up your sleeves? Then you can certainly get started as a mover. Respond directly with CV by sending us an email.
---
Frequently Asked Questions
What does a mover cost per hour?
A moving company in the Netherlands often charges between €33 and €38 per hour per mover.
What is the salary of a mover?
The salary of a mover varies quite a bit. This is because the salary of a mover mainly depends on the employer, the necessary experience and his duties.
The salary of movers often starts at € 2400 gross per month and can rise to € 2700 gross per month. Travel costs and other expenses are often also reimbursed by employers.
How do I become a Licensed Mover?
To become a Recognized Mover, your moving company must have existed for at least 2 years and your existing mover will also be tested against certain requirements.
How heavy can a mover lift?
A mover can lift whatever he wants or can! There are no specific requirements on this in the Working Conditions Act. However, the load must of course not endanger the safety or health of the mover, because that is obviously not convenient.