Are you a mover who happens to be looking for the best vacancies in the moving world right now? Then Moving can help you with this.
Moving helps everyone
Yes, at Moving we are happy to help the moving Netherlands and the moving companies that carry out the removals as well, but of course the mover himself is not forgotten. That is why we have put this vacancy online. Apply and who knows, you might eventually find your new dream job through this 'relocation service'.
Working as a mover
'Mover jobs' is a very popular search on the internet in the Netherlands. So you would initially think that those vacancies for a job as a mover are found that way, right? Unfortunately is no less true.
What does a mover do – a varied job
Do you already have some experience as a mover? Then you probably already know exactly what to expect and you don't have to read through these vacancies anymore. Of course you already know what is needed for a good moving service.
Read the vacancy carefully
Is het echter zo dat jij helemaal geen ervaring hebt? Dan is het uiteraard wel belangrijk om de vacature goed door te lezen. Wanneer je als verhuizer aan de slag gaat ga je namelijk een nieuwe uitdaging tegemoet bij een professioneel moving company.
The vacancy with different functions
Yes, this vacancy will help you find a new job as a mover, but moving companies need more than just movers. Moving companies must of course continue to run and there are often other positions available as a result.
Your resume
Do you have an extensive CV? Then it would be wise to ask about these different positions.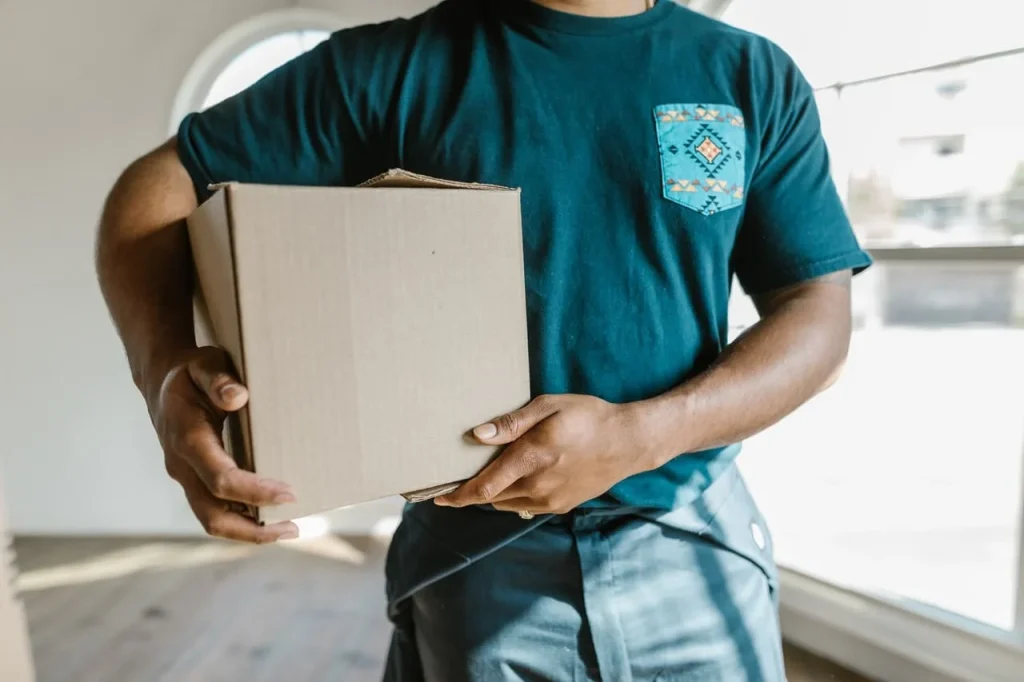 Salary: what does a mover earn
As you have read before, a vacancy can relate to different positions in moving companies. For example, a driver is sometimes needed or there is sometimes even a vacancy available for the head office of the moving company in Utrecht, for example.
You can also often go there as a planner or help in the warehouse. And what your salary will ultimately depend on your position in the company. Everything is possible in the moving world and as a mover no day is the same.
The salary usually starts at €2400 gross per month and can go up to €2700 gross per month.
Can you handle physical work?
Moving Netherlands not only wants to move cheaply, but also quickly. It is therefore very important for a moving company to employ movers who not only feel responsible for carrying out the move properly, but are also real hard workers.
Can you handle it?
As a mover, moving for both individuals and companies can be quite physically demanding, so of course you have to be able to handle it. Do you have the muscles to help a moving company as a mover? Apply directly online for this vacancy.
The expectations
You now know roughly what to expect, but a moving company also has its expectations. In order to offer the best relocation service to customers, it is important that customers receive the best possible guidance and assistance during a relocation.
Teamwork
This means that you must also be able to work well in a team, because this must be done together with your colleagues. There are also many other jobs of course.
Further requirements
The working hours at a moving company can be quite difficult, so you should not have a 9 to 5 mentality.
Apply immediately
Are you a real go-getter looking for a good salary? Then you can now get started as a mover. You can now respond directly with your CV and e-mail address via the online form. You can apply for a part-time position, but also for a full-time position.
Frequently Asked Questions
What is the salary of a mover?
The salary of a mover varies quite a bit. This is because the salary of a mover mainly depends on the employer, the necessary experience and his duties. The salary often starts at € 2400 gross per month and can rise to € 2700 gross per month. Travel expenses and other costs are often also reimbursed by the employer.
How do I become a Licensed Mover?
To become a Recognized Mover, your moving company must have existed for at least 2 years. As a mover, you will also be tested against various requirements.
What does a mover cost per hour?
A moving company often charges between €33 and €38 per hour per mover.

How heavy can a mover lift?
A mover can lift whatever he wants! There are no specific requirements about this in the Working Conditions Act. However, the load must of course not endanger the safety or health of the mover.

What does a lifting supervisor earn?
A lifting supervisor, also known as a rigger, earns an average of €2545 gross per month in the Netherlands.