No matter how you get used to it.. a move is almost always stressful. Firstly, there is simply an enormous amount involved and secondly, it is simply not cheap. When it comes to an unplanned move, it is of course a very difficult situation. Consider, for example, a divorce or eviction.
In cases where you suddenly have to leave the house, you don't really have the time to make a clear plan. Also, you probably haven't had time to save for the move. And moving without money is very difficult, but not impossible, which is why we have put together a number of tips for you!
Moving with little money
Move cheaply means you can use all the help you can get. So when you will move it is wise to immediately take a good look at your own environment. Perhaps there are people from your family or friends who would like to help you carry your belongings.
Friends and family can also help you transport your belongings to the new home. Maybe someone happens to have a delivery van or moving van that you can borrow. Isn't the move too far? Then you might even be able to rent a cargo bike! This saves you a lot of money.
Are you active on a social network? Then you can use a platform to sell stuff or even arrange free stuff for the new home.
Do as much as possible yourself be creative and put together a cheap move
When you suddenly have to live somewhere else, it is a good idea to awaken your creative self. With the necessary creativity you can costs for the move namely, quite a blow.
Not only many people would probably like to help you with it furnishing your new home, but there are also many second-hand stores where you can go for cheap furniture. You can place these in your home temporarily or if they are beautiful pieces. So make sure you step out of your comfort zone so that you can save a lot of money.
You probably don't rent moving company and probably don't have a professional mover with a moving van who can come and help you, but a cheap move is certainly possible, but in this case you have to think in terms of solutions instead of problems.
As you have read before, there are probably plenty of friends and family who can help you with free things or with jobs in the old house and new house. Think, for example, of new curtains or an uncle who can help you make lamps. For example, moving without money or with benefits is quite possible. Yes, it takes a little more effort, but at least you have moved.
Handy tips for moving house without money
If you are going to move yourself without money, you can easily move with a little effort. It is also probably the cheapest way to move and can quickly save you a few bucks.
It is often only when one moves that it is noticeable how much stuff someone has in their home. It is therefore often a bit scary. Now that you are moving is the right time to take a critical look at all your belongings.
Do you really need everything or are there things you can get rid of? Do you find it difficult to get rid of things? Friends and family may be able to help you with this. This also provides peace and space in your head, which is of course nice during this chaotic period in your life.
Taking a critical look at your belongings while moving does not mean that you just have to throw everything away. For example, you can also sell things. Take pictures of the objects and place them on Marktplaats and who knows, you may have sold them in no time.
Don't have time to sell everything? Then there is probably a thrift store in your municipality that will pick up your belongings with all the love and free of charge. This way you don't have to do much yourself and you also help the world a little bit. So a win-win situation.
Moving quickly and conveniently means you have to be organized. Especially when it comes to packing your things. So make sure you work logically. For example, start packing all the stuff in areas you don't use often. Think of the garage, attic or, for example, guest room. Then you can pack everything room by room. A nice creative job.
Do you have a lot of fragile objects? Crockery or other glassware? Then it is best to pack them separately. Look carefully at the heavy objects so you can grab them first. You have to place this in the box first. You can pack these items with tea towels, towels or even socks! Please make sure that you have the moving boxes not too heavy.
Moving boxes are also very expensive, which is why it is best to borrow them from friends or acquaintances during the move. This way you do not have to pay rent for the boxes and you can return them properly after the move. You do not always have to use moving boxes. You can also use suitcases, bags or even garbage bags for many things. Think, for example, of clothing or small items. This not only saves a lot of time, but also packaging material and money, because you do not have to purchase extra moving boxes.
When you move, you quickly think of packing, demolition or odd jobs, but have you also thought about assembling or disassembling your furniture? You can't just lug all the objects to the new house.
Many objects have to be dismantled for safe transport and these pieces must of course also be neatly assembled in your new home. Of course, a new house also means that you need all the stuff again.
Disassembling these objects can be difficult if you have no experience with this, but fortunately you can find many videos about this on Youtube these days. Just enter the search terms you need in the search bar and you will get thousands of videos on your screen!
When you leave a home you own or rent, you should almost always leave it broom clean or ready for sale. It broom clean of a rental property means that the property must be bare and in its original condition upon delivery.
To deliver a home sweepingly clean, this means that you not only have to empty the entire home, but that you also have to clean the curtains, lamps or, for example, the floor needs to be removed. Jobs also need to be carried out, such as whitewashing the walls or filling the holes.
After you have completed all repair work, you should start with the thorough cleaning. You can think of cleaning the bathroom, toilets and kitchen.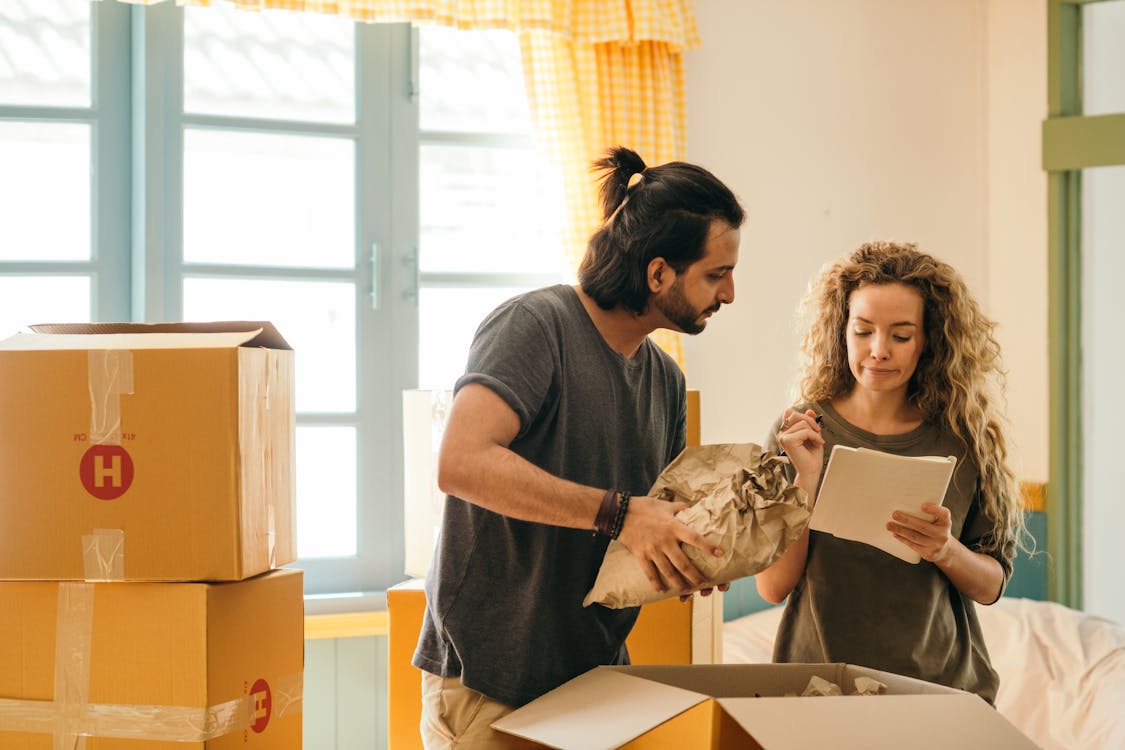 Special assistance and the new home
If you have a low income, you naturally want to move cheaply. A move is an expensive affair, but as you have read before, you can moving costs keep it low.
Fortunately, in the Netherlands we have the Dutch government that is happy to help the less fortunate. If you are forced to move and earn little, you are entitled to a relocation allowance. Think of financial, social or medical reasons.
In the Netherlands, the municipalities have a budget that they make available for these types of situations. This is called the Social Support Act (WMO). Municipalities in the Netherlands receive a budget every year and who knows, you may be entitled to it under this law relocation allowance. No you have and yes you can get right? All municipalities organize this differently. In general, municipalities have a WMO desk, but some municipalities have special district teams, for example.
In this difficult situation, there is a good chance that you will be reimbursed for the move. Do you not want to start applying for this assistance yet because you are not sure whether you are entitled to it? Then you may also want to consult the website of the National Institute for Budget Information (NIBUD) first. Here you can have everything calculated easily and free of charge and you will also know immediately whether you are entitled to the reimbursement.
The minimum amount for the reimbursement changes every year, but in general the amount depends on your salary, assets and moving costs. If the move or renovation turns out to be more expensive or cheaper, the amount for special assistance will of course also change.
Another reason you are moving may be that your home is being renovated. In this case you may also be entitled to a relocation allowance. In this case, there is a minimum fee that the landlord must pay you.
Landlords often make you an offer to pay for the move or furnishing. If you refuse this offer, you will only be entitled to the minimum relocation allowance.
Amount of relocation allowance when you move
The amount of a relocation allowance naturally depends on the situation, but in general you are entitled to a minimum contribution of €7156 since February 28, 2023.
---
Frequently Asked Questions
How to move without help?
In fact, you cannot move without help. All helping hands are welcome. Ask those around you for help, because they are often willing to help you.
Can I move with social assistance benefits?
When you receive a social assistance benefit you can move, but if you move to another municipality you will no longer receive assistance from the old municipality and you will have to apply for it again at the new municipality.
Who is entitled to a relocation allowance?
Tenants of a house or caravan with a pitch who are obliged to move are always entitled to a relocation allowance.
How much money do you need to move?
A move can easily cost between €1000 and €2200 and therefore it is useful to have some money on hand.
Can I get money from the municipality?
If you have a lower income, you can ask the WMO counter of the municipality for support for the move. In this case, you will receive this in the form of a relocation allowance.