Het verhuizen van een woning of kantoor kan een stressvolle en tijdrovende taak zijn. Gelukkig hoef je niet alles zelf te doen. Het inhuren van een verhuisbedrijf kan je veel werk uit handen nemen en zorgen voor een soepele verhuizing. Maar wat als je een beperkt budget hebt? Is het mogelijk om een goedkoop moving company te vinden dat kwaliteit en betaalbaarheid combineert? Het antwoord is ja! In dit artikel zullen we het hebben over het goedkoopste verhuisbedrijf en waarom het een uitstekende keuze kan zijn voor jouw verhuisbehoeften.
The importance of a cheap moving company
It hiring a moving company brengt veel voordelen met zich mee. Allereerst beschikken verhuisbedrijven over ervaren en goed opgeleide (erkende) verhuizers die bekend zijn met het verhuisproces. Zij weten hoe ze jouw inboedel veilig kunnen verpakken, verplaatsen en vervoeren. Dit minimaliseert het risico op schade aan jouw bezittingen tijdens de verhuizing. Daarnaast beschikken verhuisbedrijven over de benodigde verhuismaterialen, zoals moving boxes, verhuisdekens, en spanbanden, om jouw eigendommen goed te beschermen. Move cheaply is nog nooit zo makkelijk geweest.
Cost savings with a cheap moving company
Een verhuizing kan gepaard gaan met verschillende kosten, zoals het renting a moving van met laadklep, verhuisdozen en het inschakelen van verhuizers. Een goedkoop verhuisbedrijf kan je helpen kosten te besparen zonder concessies te doen aan de kwaliteit van de dienstverlening. Door te kiezen voor het goedkoopste verhuisbedrijf kun je profiteren van betaalbare tarieven, waardoor je meer budget overhoudt voor andere belangrijke zaken tijdens de verhuizing. Met Moving is een goedkope verhuisservice, ook wel een budget moving service genoemd zo gevonden.
Why choose the cheapest moving company?
The cheapest moving company offers the same quality of service as more expensive moving companies, but at a lower price. This means you can rely on skilled staff, professional movers and a stress-free move without breaking the bank. Cheap movers aim to make high-quality moving services accessible to everyone, regardless of budget. Affordable moving with (student) movers is the best thing you can do!
The services of a cheap moving company
A cheap moving company offers a wide range of services that can help you with your move. These include:
Professional movers for an affordable price
Het goedkoopste verhuisbedrijf werkt met ervaren en vakkundige verhuizers die het verhuisproces soepel en efficiënt laten verlopen. Onze verhuizers zijn goed opgeleid en beschikken over de juiste vaardigheden en kennis om jouw inboedel veilig te verplaatsen. Als je gaat verhuizen en zoekt naar top verhuisbedrijven dan ben je bij Moving aan het juiste adres. Onze ervaren verhuizers helpen je graag. Zo kun je goed én kunt u goedkoop verhuizen.
Moving vans and moving materials
A cheap moving company has moving vans of different sizes at its disposal, so that your belongings can be transported safely. In addition, they usually also offer moving materials, such as moving boxes, moving blankets and straps, to ensure that your belongings are well protected during transport.
Packing and unpacking service
If you don't have the time or desire to pack yourself, you can use the packing and unpacking service of a moving company. In this case, the movers will carefully pack your belongings and unpack them upon arrival at the new location. This saves you time and effort, so you can focus on other aspects of the move.
Rent a moving lift
If you have large or heavy objects that cannot be moved by stairs or elevator, the cheapest moving company also offers the option of renting a moving lift. A moving lift makes it easy to safely lift large pieces of furniture, such as sofas or cupboards, without causing damage.
Evacuation services
Naast verhuizingen bieden goedkope verhuisbedrijven meestal ook ontruimingsdiensten aan. Dit kan handig zijn als je bijvoorbeeld een woning moet leegmaken na een verhuizing of bij een house clearance. De verhuizers zorgen ervoor dat alles netjes en efficiënt wordt ontruimd, zodat je je daar geen zorgen over hoeft te maken.
Business relocations
Een goedkoop verhuisbedrijf biedt ook diensten aan voor business relocations. Of je nu een klein kantoor of een groot bedrijfspand wilt verhuizen, de ervaren verhuizers staan klaar om jou te helpen. Ze zorgen ervoor dat de zakelijke verhuizing snel en probleemloos verloopt, zodat jij jouw bedrijfsactiviteiten zo min mogelijk hoeft te onderbreken.
The advantages of the cheapest moving company
The cheapest moving company offers several benefits that make it the ideal choice for your moving needs.
Affordable rates without compromising on quality
Een goedkoop verhuisbedrijf hanteert betaalbare tarieven zonder dat dit ten koste gaat van de kwaliteit van de verhuisservice. Je kunt rekenen op vakkundig personeel, professionele verhuizers en een uitstekende klantenservice, ongeacht het budget dat je hebt. Goedkoop verhuizen met een professioneel verhuisbedrijf is natuurlijk wat iedereen wilt.
Experienced and skilled staff
Een goedkoop verhuisbedrijf werkt met ervaren en vakkundige verhuizers die bekend zijn met alle aspecten van het verhuisproces. Ze zorgen voor een zorgvuldige behandeling van jouw eigendommen en garanderen een probleemloze verhuizing. De verhuizers maken je verhuizing gewoonweg graag compleet. Hierbij maakt het dan ook niet uit of het om internationale, zakelijke of private removals go.
Stress-free moving without worries
Hiring the cheapest moving company means that you can leave your move to the professionals. They take all the work off your hands, from packing your stuff to transporting it to the new location. This gives you peace of mind and reduces the stress associated with a move. We work with the best moving companies and our specialists are happy to help you.
Moving makes cheap moving possible
At Moving you can now easily request multiple free quotes. You only have to fill in one application form with us so that we can send it directly to the 6 best moving companies for budget relocation. Every professional budget mover will contact you within 24 hours to discuss the free quote. This way you can look at who does cheap moving and who helps with really cheap moving. This is our moving service. Move with Moving, move with peace of mind. We are happy to provide a suitable offer. Your move from A to Z is arranged with us in no time and our moving services are completely free and without obligation.
Do you have any questions? Contact our customer service on 0703696827. This way you can ask your questions and we can discuss our services with you. We would be happy to discuss this with you. From small to large types of removals. We take our customers seriously and deliver the same quality to everyone. Our service is completely free and without obligation.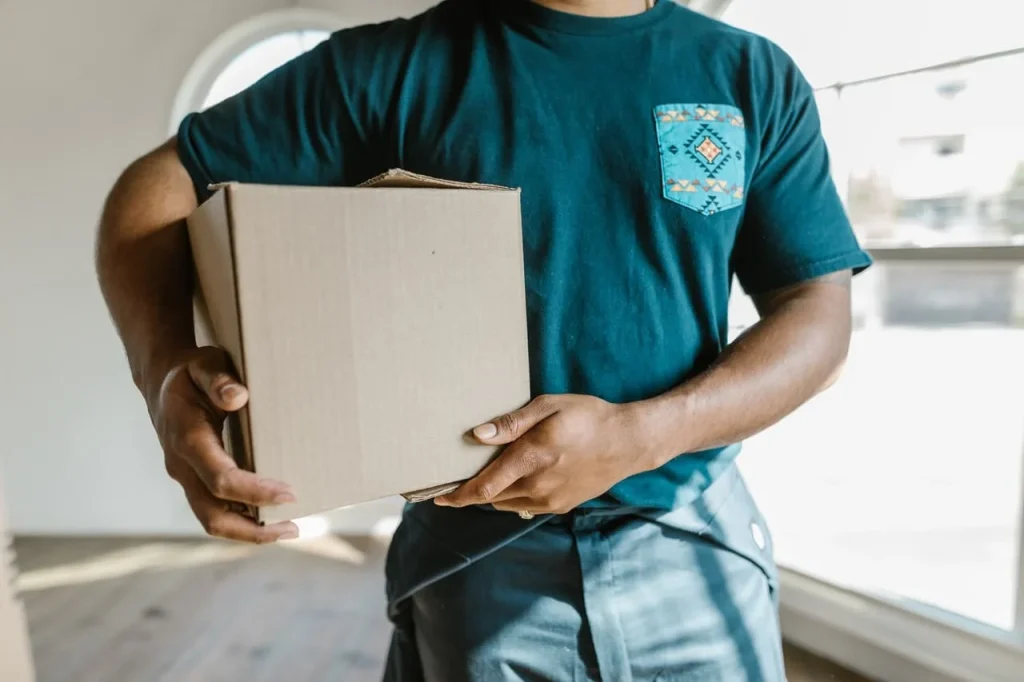 How do you find the cheapest moving company?
Finding the cheapest moving company with a low budget service can take some time and research. Here are a few tips to get you started:
Compare quotes from different moving companies
It is advisable to request quotes from different moving companies. This way you can compare the rates and find the best value for money. This is possible as you have read before at Moving. With Moving you will receive several quotes within 1 day. The moving companies to whom we send your request will look at your moving order and calculate the price for the entire move. You can also contact these removal companies for evictions. We provide the best free quotes on the market. We like to do this.
Note the value for money
While you are looking for a cheap moving company, it is also important to consider the quality of the service. Make sure you don't just look at the price and look for a competitive rate, but also look at the experience, references and reviews of the moving company.
Check the moving company's experience and credentials
An experienced moving company with good references can give you more confidence in their services. Check whether the moving company is licensed and ask for references from previous clients. This will give you an idea of the quality of their service.
Tips to save costs when moving
In addition to choosing the cheapest moving company, there are other ways to save costs during the moving process:
Minimize your belongings
Before you move, it is a good idea to take a critical look at your belongings and minimize them. Sell, donate or throw away unnecessary stuff. The less you have to move, the less time and money it costs.
Do the preparations and packing yourself
You can save costs by doing the preparations and packing yourself. This includes packing your belongings into moving boxes and disassembling furniture if necessary. The moving company will then only be responsible for the transport and unloading at the new location.
Choose a weekday moving day
Typically, moving company rates are lower on weekdays than on weekends. If you are flexible with the moving date, consider moving on a weekday to save on costs.
Ask friends and family for help
Als je budget beperkt is, kun je vrienden en familie vragen om te helpen met de verhuizing. Dit kan je helpen besparen op de kosten van het inhuren van extra verhuizers. Zorg er wel voor dat je voldoende mensen hebt en dat alles veilig wordt uitgevoerd.
Finally
In conclusion, the cheapest moving company offers an affordable and quality solution for your moving needs. With experienced movers, a wide range of services and flexible rates, you can benefit from a stress-free and hassle-free move without a major impact on your budget. By comparing quotes and taking smart cost-saving measures, you can make your move efficient and cost-effective. Contact Moving for no-obligation tailor-made quotes and find out how the moving companies can help you plan your move. A good interim solution right?
Frequently asked questions about the cheapest moving company
What is the difference between a cheap moving company and a more expensive moving company?
The main difference is usually the price. A cheap moving company offers moving services at lower rates than more expensive moving companies. However, this does not mean that the quality of the service is lower. The cheapest moving company can still offer experienced movers, professional service and a stress-free move. We have the best databases of moving companies in the Netherlands. Read more about our collaboration with moving companies in our FAQ on the website.
How does the price affect the quality of the moving service?
The price can be an indication of the quality of the moving service, but this is not always the case. It's important to check the moving company's experience, references, and reviews before making a decision. Some low-cost moving companies can provide excellent service, while some more expensive moving companies may fall short of your expectations.
Does the cheapest moving company also offer insurance?
Yes, professional and cheap movers usually offer insurance for your belongings during the move. It is important to discuss this with the moving company and check what coverages are available. This way you can ensure that your belongings are protected against any damage during the move.
How far in advance should I book the cheapest moving company?
It is recommended to book a moving company as early as possible, especially if you are in a busy moving period. This gives the moving company enough time to plan your move and reserve the necessary resources and movers.
What are the additional costs that I have to take into account?
In addition to the costs of the moving company, there are also other additional costs that you must take into account, such as parking permits, any additional insurance, costs for packaging material and any unforeseen circumstances during the move. It is wise to draw up a budget and consider all possible costs.