Moving can be a stressful and time-consuming task. However, there are professional, top movers who can help you simplify the whole process. Hiring a good and top moving company can make a big difference when moving your belongings to a new home. In this article, we'll discuss exactly what moving companies are, why they're important, and how to find these top 10 moving companies to meet your moving needs.
What are moving companies and why are they important?
Moving companies are specialized service providers that focus on moving household goods and furniture from one location to another. They offer various moving services for this. They have the necessary experience, skills and resources to ensure an efficient and hassle-free move. When moving your home or business, you can hire a... moving company offer many benefits.
First, moving companies take care of the entire process, leaving you to focus on other important aspects of the move. They take care of packing, loading, transporting and unloading your belongings, saving you time and energy. In addition, a certified moving company has the necessary moving equipment, such as moving trucks and moving lifts, which make the process more efficient and safer.
The benefits of moving companies
When looking for a moving company, it's important to aim for the best in the industry. The moving companies affiliated with Moving offer numerous benefits that can make your move go smoothly and stress-free.
Reliability and professionalism
Our top-rated moving companies such as a moving company in Amsterdam, Rotterdam, The Hague and many other cities in the Netherlands are known for their reliability and professionalism. They have built a good reputation in the market and provide quality service. You can rely on them to bring your belongings to their new location safely and on time.
Experience and expertise
Our top 10 movers have years of experience in the moving industry. They have handled various types of moves and are familiar with the challenges that can arise. Thanks to their expertise, they can prevent potential problems and guarantee a smooth move. You are therefore guaranteed to enjoy the best moving service.
Efficiency and time saving
Hiring an experienced moving company will save you valuable time. They have well-trained movers who can carry out the moving process quickly and efficiently. This means you can spend less time moving and more time settling into your new home. It also does not matter whether it concerns recognized movers or non-recognized movers. They are always the best movers who are happy to help you and they always offer you an excellent service.
Insurance and warranty
Another advantage of working with a professional moving company is that they often offer insurance and guarantees for your belongings during transport. In the unlikely event of damage occurring, you are covered and the costs will be reimbursed. Always discuss the insurance policies and conditions of the relevant moving company and ask for a possible quality mark.
How do you find good moving companies?
Finding good moving companies can be a challenging task, especially given the sheer number of options available. Here are some tips to help you find the best moving companies to meet your specific needs.
Search for moving companies with Moving
Whether you are a private person who wants to move or a company, at Moving we will find the moving company for your move in no time!
Do you want to quickly find a moving company with qualified movers? Find moving companies with Moving. With Moving you can receive multiple quotes with one request. As soon as we receive your request, we will send it to the 6 best moving companies in your region. These popular local moving companies will then contact you within 24 hours to discuss the quote for the complete move.
The importance of reviews and ratings
Have you found the right moving companies? Then read the reviews and ratings from previous customers to get an idea of the quality of service offered by different moving companies. Positive reviews and recommendations can be an indication that the moving company is reliable and professional. This ensures that you can choose the best experienced movers. With Moving, you can not only quickly find a moving company, but you can also enjoy competitive rates.
Criteria for selecting the best moving companies
When selecting the best moving companies, it is important to consider certain criteria. Here are some key points to keep in mind when outsourcing work:
Compare offers
Request quotes from different moving companies and compare them carefully. Pay attention to the price, but also to the services offered and any additional costs. You can request quotes without obligation, as you have read before at Moving. An experienced team near you is eager to help you and take care of everything.
Movers qualifications and certification
Check the qualifications and certifications of the movers working for the moving company. Make sure they are well trained and skilled in their field. It does not necessarily have to be a recognized moving company, but always ask what they have to offer. For example, do they have a Dutch quality mark?
It is important to contact each moving company, compare their quotes and discuss what specific services they offer to make the best choice for your move. All removals within the Netherlands and outside the Netherlands are carried out with care. Moving your household effects can be done quickly and cheaply.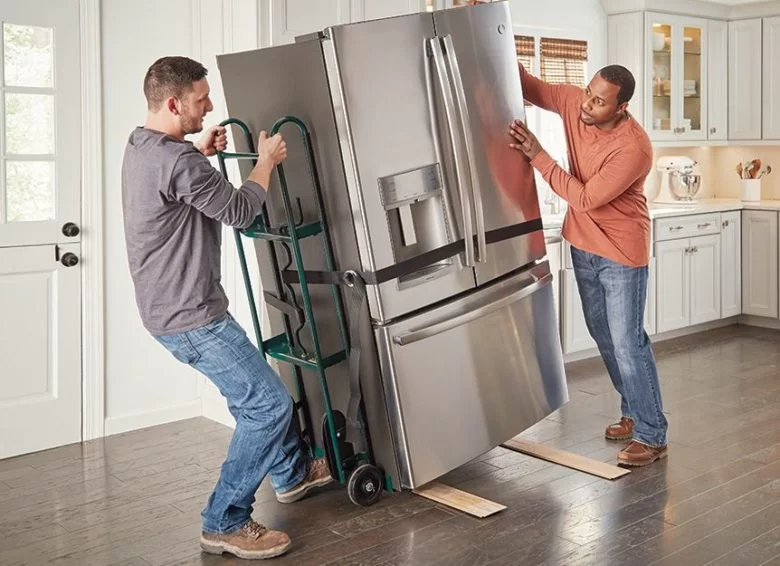 The services offered by the top 10 best moving companies
Moving companies offer a variety of services to meet the diverse needs of customers. Here are some of the most common services you can expect from some of our top-rated moving companies:
Private removals
Whether you're moving from an apartment to a house or from one city to another, moving companies can help you with private moves. They take care of packing, loading, transporting and unloading your belongings. Real professionals! All moving companies carry out both large and small jobs.
International removals
For people moving abroad, top moving companies offer international moves. They are familiar with the complex logistics and regulations involved in international moves and ensure a smooth transition. Moving quickly and professionally is possible with every move. You only need a suitable mover that you can count on and you can easily find them at Moving.
Company relocations
Moving companies also offer services for corporate relocations. They help companies move their offices, equipment and furniture to new locations. This requires careful planning and coordination to minimize disruption to business operations. Moving companies also often carry out evacuations after moving activities. This way you can hand over all worries.
Moving elevator and moving boxes
If you need to move large or heavy items, moving companies can use a moving lift to bring them down safely and efficiently. In addition, they can also provide moving boxes and packaging material to properly protect your belongings during transport. In this way, the move is carried out quickly.
Tips for a carefree move
In addition to hiring moving companies, there are some tips you can follow for a carefree move:
Preparation and planning
Start preparing and planning your move well in advance. Make a checklist, draw up a budget and make sure you have all the necessary documents and permits. As far as work is concerned, maybe you can start packing yourself? You can also disassemble furniture yourself.
Pack and label your belongings
Carefully pack your belongings and label the boxes with the contents and the room they are to go to. This makes unloading and unpacking much easier and more efficient. Do you want to store your belongings? Then ask the moving company about the prices for their storage space.
Communication with the moving company
Keep open lines of communication with the moving company. Provide clear instructions and discuss any special requirements or sensitive items that require extra attention.
With these tips and the use of top moving companies, you can experience a carefree and successful move.
Conclusion
When planning a move, hiring top moving companies is essential for a hassle-free and efficient experience. They offer reliability, experience and expertise, resulting in a hassle-free move. By following the mentioned tips and selecting the best moving companies, you can move to your new home with confidence.
Frequently Asked Questions
How much does hiring a moving company cost?
Costs may vary depending on factors such as distance, size of the move and the specific services you need. It is best to request non-binding moving quotes from Moving. With our excellent service you can move cheaply and carefree. Our service is free and without obligation.
Do I have to buy moving boxes myself or will the moving company provide them?
Moving companies can provide moving boxes and packing materials as part of their services. Inquire about this with the moving company you are considering hiring.
Do moving companies also take care of disassembling and assembling furniture?
Yes, many moving companies offer furniture disassembly and assembly services. This can be a useful service, especially if you have large or complex pieces of furniture.
What happens if damage occurs to my property during the move?
Reliable moving companies offer insurance and guarantees for your belongings during transport. In case of damage, it is important to report this immediately to the moving company so that they can handle it according to the procedures in place. Always make sure that you discuss all insurance policies and conditions in advance so that you know where you stand. 
How long does an average move with a moving company take? 
The duration of a move can vary depending on several factors, such as the size of the move, the distance and specific requirements. The moving company can give you an estimate of the expected time needed for your move.