Verhuizen naar een nieuwe woning is een spannende stap, maar het kan ook behoorlijk wat stress met zich meebrengen. Een van de eerste vragen die bij mensen opkomt wanneer ze aan een verhuizing denken, is: "Wat kost een verhuisbedrijf gemiddeld?" Het is begrijpelijk dat je een duidelijk beeld wilt hebben van de kosten die bij een verhuizing komen kijken, voordat je de grote stap waagt. In dit artikel gaan we dieper in op de gemiddelde kosten van verhuisbedrijven in 2023, wat de prijzen beïnvloedt, en hoe je mogelijk kunt besparen op de kosten. Zo hoef je ook niet meer te Googelen naar 'Wat kost een verhuizing?' of ' kosten moving company . Wel zo fijn toch?
Exact costs move in 2023
Also in the year 2023 there are many people who are about to move to a new home. There are a lot of things to consider when moving house, and one of the most important aspects to consider is moving costs. These costs can vary depending on various factors, but it is of course useful to have an estimate of the costs.
Varies per moving company
Het is belangrijk om te realiseren dat de kosten van een verhuizing sterk kunnen variëren van het ene bedrijf tot het andere. Elk verhuisbedrijf hanteert zijn eigen prijsstructuur en tarieven, gebaseerd op factoren zoals de afstand van de verhuizing, het aantal movers dat nodig is en eventuele extra diensten die je wilt toevoegen, zoals inpakken en uitpakken. Zo kost een verhuizing met verhuisbedrijf A misschien wat minder dan met verhuisbedrijf B.
Factors affecting costs
The cost of a moving company can be influenced by several factors. One of the most important factors is the size of the move. Is it a small studio or a spacious family home? The more stuff you have, the larger the truck you need, and this can affect costs. They mainly depend on the services you use. Do you want to influence what a move costs and do you want to save most of the costs? Then pay attention to the following points: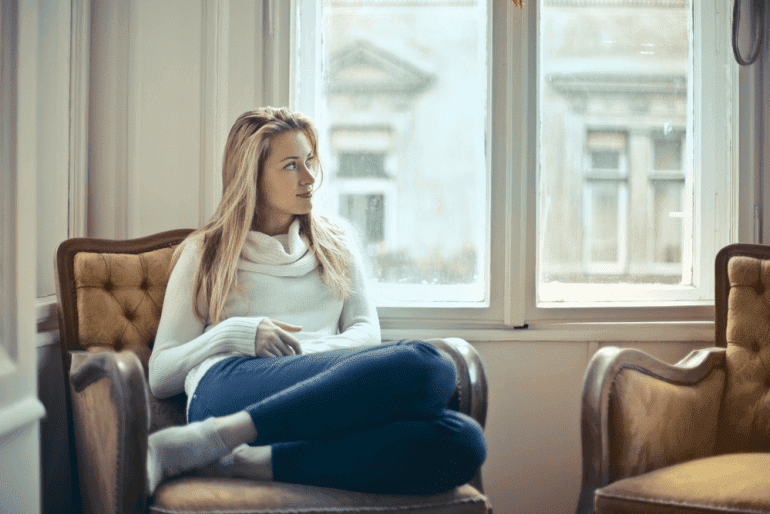 Number of movers and services
Een andere factor die van invloed is op de kosten, is het aantal verhuizers dat je nodig hebt. Een grotere verhuizing vereist mogelijk meer verhuizers, wat de prijs kan verhogen. Daarnaast bieden verhuisbedrijven vaak extra diensten aan, zoals inpakken, uitpakken en het demonteren en monteren van meubels. Deze diensten brengen extra kosten met zich mee, maar kunnen ook veel stress en gedoe besparen. Kijk goed naar hoeveel verhuizers je echt nodig hebt. Wil je besparen op de gemiddelde kosten van een verhuizing en wil je moving cheaply? Verhuis dan heel veel zelf naar je nieuwe huis zodat je bespaart op de verhuisbedrijf kosten.
Save on the costs of a moving company
Hoewel verhuizen gepaard gaat met kosten, zijn er manieren om deze kosten te drukken. Een daarvan is het vergelijken van verschillende verhuisbedrijven en hun prijzen. Door offertes op te vragen via Moving en te vergelijken, kun je een beter idee krijgen van welk bedrijf de beste prijs-kwaliteitverhouding biedt voor jouw specifieke verhuizing. Hoeveel kost deze service van Moving? Nou, helemaal niks! Het is helemaal gratis én vrijblijvend, dus je zit ook nog eens nergens aan vast.
Do-it-yourself vs. moving company
One consideration you need to make is whether you want to arrange the move yourself or hire a moving company. While moving yourself may seem cheaper at first, hidden costs such as truck rental, fuel and packing materials can add up. A professional moving company can take away these concerns and ensure that your belongings are moved safely and efficiently. Make a clear overview for yourself with "how much does a move cost with a moving company" and what are the costs of the move if you carry out the move yourself in 2023.
The final picture
When assessing the cost of a moving company, it is important to keep the final picture in mind. While the costs may seem high at first, moving companies offer valuable services that can make your move much easier. Engaging professionals can give you peace of mind and ensure your move goes smoothly.
Kijk voor de kosten van uw verhuizing ook naar of het een erkend verhuisbedrijf is, want een verhuizing met verhuisbedrijf in 2023 dat erkend is zal de prijs van een verhuizing iets hoger uit laten vallen. Een verhuizing met Erkende Verhuizers kost gemiddeld iets meer dan met een niet-erkend verhuisbedrijf.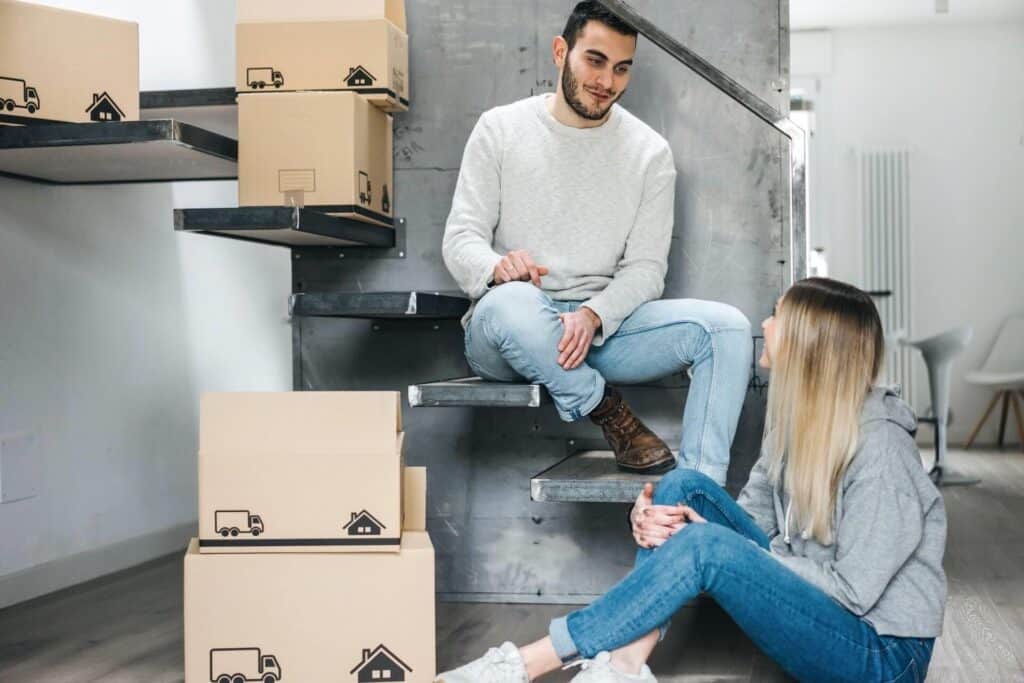 Conclusion
In 2023, moving is a big step, and understanding the average cost of a moving company is essential to being well prepared. Costs vary depending on several factors, including the size of the move, the number of movers and additional services.
Free quotes at Moving
How much does a moving company cost? By comparing different moving companies and considering whether you want to move yourself or hire a moving company, you can make the best choice for your situation. Remember that while costs are important, there is value in investing in a stress-free and successful move. This way you immediately know in advance what the costs for your move are and you can calculate what the complete move will cost you. Haven't found a relocation specialist yet? Then quickly request a quote from Moving for your own move.
Frequently Asked Questions
How are the costs of a moving company determined? 
The costs are determined based on factors such as the size of the move, the number of movers and any extra services you choose. The price of a moving company also has to do with whether you want to hire an extra mover or other additional costs such as renting a moving lift. A move during the weekend, for example, is often slightly more expensive. By purchasing extra services you will have the move faster, but how many movers are needed and renting moving lifts will of course increase the costs for your move.
Can I save on the costs of a moving company?
Yes, by comparing quotes and looking at the price-quality ratio of different moving companies, you can save on costs. Do you want to make less costs and do you want to know the exact price of your move and what the costs differ per moving company? Then you can easily request free quotes from 6 different moving companies at Moving. You only have to fill in one application so that we can send it to the 6 best moving companies in your area. These will all contact you within 24 hours and you will soon know what the costs will be.
Is moving yourself cheaper than using a moving company?
Although moving yourself may seem cheaper at first glance, hidden costs can add up. A moving company can provide efficiency and peace of mind. For example, the costs of the moving company sometimes seem high at first sight, but if you have to arrange the costs of movers, costs of transport, moving truck and other matters that are necessary for the move yourself, you can sometimes end up with higher costs. Even if you decide to use a recognized moving company, such a moving company will charge a little more per move, because a move with a Recognized Mover costs on average a little more and your move with a budget mover usually costs a little less.
Are the costs per moving company different?
Yes, costs can vary greatly between moving companies due to their different pricing structures and services. One moving company charges a bit more than the other and the other may want to carry out the move as cheaply as possible. The average cost of a move is often difficult to estimate without any background information.
Is a professional moving company worth the money?
Yes, a professional moving company can reduce stress, make the move go smoothly and provide valuable services that are worth the investment. You can now request free quotes from Moving for the costs and prices. This way you know the final costs at different moving companies in advance and you are also well aware of the possible costs per service that differ with every move. A good tip is: help with the move! This is to reduce the costs of the move and to lower the average price of a move. The faster the move will happen!