Het inschakelen van een verhuisbedrijf heeft verschillende voordelen. Ten eerste beschikken professionele verhuizers over de expertise en ervaring om je verhuizing soepel en efficiënt te laten verlopen. Ze weten hoe ze je meubels en kwetsbare items veilig kunnen inpakken en vervoeren, waardoor je je geen zorgen hoeft te maken over mogelijke schade tijdens de verhuizing. Bovendien kan het inhuren van movers je veel tijd en energie besparen, aangezien zij het zware werk voor hun rekening nemen. Hoeveel een verhuizing kost zullen wij in dit artikel bespreken en wij zullen hierbij dieper ingaan op moving costs 2023.
Factors that affect the cost of a moving company
The cost of one moving company kunnen variëren op basis van verschillende factoren. Hier zijn enkele belangrijke aspecten die van invloed zijn op de uiteindelijke prijs van een verhuizing:
Number of movers
Het aantal verhuizers dat je nodig hebt, heeft invloed op de kosten van een verhuisbedrijf. In het algemeen geldt dat hoe meer verhuizers er aanwezig zijn tijdens de verhuizing, des te sneller de verhuizing zal gebeuren. Dit kan echter ook de kosten verhogen. Over het algemeen wordt er gerekend met een verhouding van één verhuizer per kamer. Zoals je kunt zien heeft hoeveel verhuizers je nodig hebt dus best veel invloed op de kosten verhuizing.
Distance between the old and new house
The distance between your old and new home also plays a role in determining the costs. The greater the distance, the more time and fuel is required for the move. Therefore, moving companies may charge extra for longer distances.
Size of the contents
De omvang van je inboedel is een andere factor die de kosten kan beïnvloeden wanneer je gaat verhuizen. Als je veel meubels en persoonlijke bezittingen hebt, kan dit betekenen dat er een grotere verhuiswagen of meer verhuizers nodig zijn. Dit kan leiden tot hogere kosten.
Additional services and insurance
Sommige verhuisbedrijven bieden extra services aan, zoals het demonteren en monteren van meubels, het inpakken van je spullen, of het bieden van verzekeringen voor de verhuizing. Deze extra services kunnen de moving company costs verhogen, maar kunnen ook zorgen voor extra gemak en gemoedsrust tijdens het verhuisproces.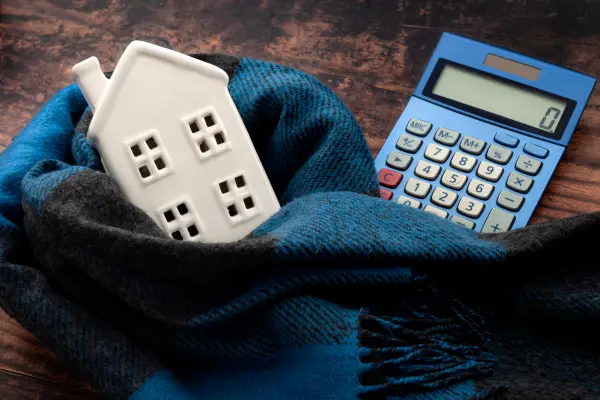 What does a move with a moving company cost?
Het is altijd handig om een idee te hebben van de gemiddelde kosten van een verhuizing met een verhuisbedrijf. Uiteraard kunnen de prijzen variëren op basis van je specifieke situatie en de diensten die je kiest, maar hier is een schatting van de gemiddelde kosten:
A small move met een verhuisbedrijf kan gemiddeld tussen de €300 en €700 kosten.
For an average move with a moving company you should count on an amount between € 700 and € 1500.
For a large move with a lot of furniture and extra services, the costs can amount to € 2000 or more.
It is important to remember that these are guidelines only and final costs may vary based on your specific needs and the complexity of the move. A moving company in 2023 will cost a little more on average than in previous years.
How much does a move with a moving company cost?
Als je wilt weten hoeveel een verhuizing in 2023 met een verhuisbedrijf precies kost, is het raadzaam om meerdere offertes aan te vragen. Verschillende verhuisbedrijven hanteren verschillende tarieven en het vergelijken van offertes kan je helpen om de beste prijs-kwaliteitverhouding te vinden. Let daarbij niet alleen op de prijs, maar ook op de diensten die in de offerte zijn inbegrepen.
The importance of requesting quotes
By requesting quotes, you can get an estimate of the costs of your move. It is important to be as detailed as possible when requesting quotes so that the moving company can make an accurate estimate based on your specific situation.
Voor verhuisbedrijf kosten kun je bij Moving nu gratis moving quotes aanvragen. Je hoeft hierbij alleen één gratis aanvraag in te dienen zodat wij deze naar de 6 beste verhuisbedrijven uit jouw regio kunnen sturen. Deze zullen binnen 24 uur contact met je opnemen om de exacte kosten van de verhuizing met je te bespreken. Een verhuizing met verhuisbedrijf in 2023 in nog nooit zo makkelijk geweest!
Varies per moving company
The cost of a moving company can vary significantly depending on the specific moving company. Some moving companies charge lower rates, but may offer fewer services or have less experienced movers. Other moving companies may charge higher rates, but may offer more comprehensive services because they are a recognized moving company. Recognized movers charge higher rates than non-recognized moving companies.
Door bij Moving gratis offertes aan te vragen kun je verhuisbedrijven met elkaar vergelijken en uiteindelijk naar de prijs van een verhuisbedrijf kijken. Zo kun je kiezen voor moving cheaply. Jouw verhuizing uit handen geven is nu eenvoudiger dan ooit.
Extra costs to take into account
Bij het plannen van je verhuizing is het belangrijk om ook rekening te houden met eventuele extra kosten. Denk hierbij aan kosten voor het huren van moving boxes, parkeervergunningen, tijdelijke opslag van je inboedel, of eventuele toeslagen voor verhuizingen in het weekend of op feestdagen. Deze kosten kunnen variëren per verhuisbedrijf, dus het is verstandig om hier vooraf naar te informeren.
Tips to save money on the costs of a moving company
If you want to save on the costs of a moving company, here are some useful tips you can follow:
1. Compare multiple quotes
As mentioned earlier, it is essential to get multiple quotes and compare them against each other. This enables you to find the best value for money and choose a moving company that meets your specific needs. This can therefore be done for free and easily at Moving.
Moving's services are completely non-binding and you are therefore not committed to anything.
2. Move in a quiet period
The cost of a moving company can vary depending on the season and the day of the week. By relocating outside of busy periods, such as in the middle of the week or outside the holiday season, you may be able to get lower rates.
3. Do the preparation yourself
You can save money by preparing for the move yourself. Think of packing your belongings in moving boxes, dismantling furniture and preparing the contents for transport. By performing these tasks yourself, you may be able to save costs on the services of the moving company.
4. Move smart and minimize the number of movers required
Try to be efficient when moving your stuff. By moving smartly and using moving blankets and tools, for example, you can reduce the number of movers needed. This can lead to lower costs because one extra mover already entails the necessary costs.
5. Negotiate the price
Some moving companies are willing to negotiate the price, especially if you have received multiple quotes. Don't hesitate to ask if there is room for a lower price or additional discounts. It is always worth trying because who knows if you can lower the price of your move this way.
Conclusion
Bij het plannen van een verhuizing is het belangrijk om rekening te houden met de kosten van een verhuisbedrijf. Verschillende factoren, zoals het aantal verhuizers, de afstand tussen de oude en nieuwe woning, en de grootte van je inboedel, kunnen van invloed zijn op de prijs. Het is raadzaam om meerdere offertes aan te vragen en deze goed te vergelijken om de beste optie voor jouw situatie te vinden. Vergeet niet dat je ook geld kunt besparen door zelf bepaalde taken uit te voeren en te onderhandelen over de prijs. Met de juiste planning en voorbereiding kun je een verhuisbedrijf vinden dat aan je behoeften voldoet en binnen je budget past.
---
Frequently Asked Questions
How much does a moving company cost on average?
The average cost of a moving company varies depending on several factors, but can average between $700 and $1500 for an average move.
How can I save money on the costs of a moving company?
You can save money by comparing quotes, making the preparations yourself, moving efficiently and negotiating the price.
Should I expect extra costs when moving with a moving company?
Yes, there may be additional costs, such as costs for moving boxes, parking permits or surcharges for specific periods. The costs depend on what you need for the move.
Do you want to have the move carried out as cheaply as possible?
Then you only need a moving company and you do not have to use their extra moving services, for example. The fact is that the costs largely depend on these extra moving services. Such a moving company must of course calculate the necessary costs for their moving service. 
What should I do before hiring a moving company?
It is important to plan your move well, set a budget and request multiple quotes to find the best option.
Are my belongings insured during the move?
Many moving companies offer insurance for the move. It is wise to obtain information about this from the moving company you choose.