Are you moving and are you doubting whether you should hire professional movers for your move? Are you unsure because you don't know very well whether you actually need professional movers? You can easily carry out the move yourself, right?
Are you moving soon?
To answer our earlier question… yes, you can of course also carry out a move yourself. However, it is important not to underestimate the move. People often think that with a small amount of stuff, for example, the move can be carried out quickly, but unfortunately, in practice, nothing could be further from the truth.
You have to arrange a lot
When you think of a move, you quickly think of moving things. Isn't that what a whole move is all about? Yes, this is what a move is largely about, but a move involves a lot more. You have to arrange a lot of things properly and this is not only with regard to your old home, but also with regard to your new home.
When you are moving you have to arrange a lot and if you choose to carry out the move yourself, this means that you really have to do everything yourself.
In dit geval dien je dan niet alleen de administratieve zaken van de verhuizing af te ronden, maar in dit geval moet je ook de praktische zaken van de verhuizing regelen. Denk hierbij bijvoorbeeld aan het renting a moving van, (tijdelijke) opslag, een verhuislift huren of hulp aan familie en vrienden vragen.
When you move with real movers
Wanneer je met ervaren professionele verhuist betekent dit dat jij je nergens meer zorgen over hoeft te maken. Zij hebben de nodige ervaring én kennis om de hele verhuizing uit te voeren. De opgeleide movers kunnen je ook nog eens met verschillende verhuisdiensten helpen. De verhuisdiensten kunnen per moving company differ, but in general they agree.
Jezelf laten verhuizen door verhuizers is een verstandige keuze. Dit betekent namelijk dat zo een extra verhuizer je sneller én veiliger naar je nieuwe woning kan verhuizen. Het aantal verhuizers dat je nodig zult hebben hangt uiteraard van het feit af of het om een small move of om een grote verhuizing gaat.
How many movers do I need?
View a table below and calculate how many movers you will need for your move. Please note: this is an indication and your amount of stuff plays a major role in the number of movers you need.
| | | | |
| --- | --- | --- | --- |
| Housing type | Load only | Unload only | Loading & unloading |
| Studio or small apartment | 2 movers for 2 hours | 2 movers for 3 hours | 2 movers for 4 hours |
| 2-3 bedroom apartment | 2 movers for 3 hours | 2 movers for 2 hours | 2 movers for 5 hours |
| 2-3 bedroom detached house | 3 movers for 4 hours | 3 movers for 3 hours | 3 movers for 7 hours |
| 3-4 bedroom detached house | 4 movers for 4 hours | 4 movers for 3 hours | 4 movers for 8 hours |
| 4+ bedroom detached house | 4 movers for 5 hours | 4 movers for 4 hours | 4 movers for 9 hours |
| Large villa residence | 4+ movers for 6+ hours | 4+ movers for 4+ hours | 4+ movers for 10+ hours |
Moving services
A professional mover always offers extra moving services as an option to the customer. Of course, such a moving company does not just do that. Moving services are not only nice for the customer, but moving services also make it a bit nicer for the mover. Yes, it creates extra work, but this extra work ensures that the movers can move you faster.
Packing and unpacking your things
In the Netherlands, of course, we don't just say that good preparation is half the work. This is true and it is especially so when it comes to a move. That is why it is important, for example, to start packing your things on time.
However, packing stuff is not everyone's favorite hobby and therefore it often happens that people prefer to hand this over.
Pack stuff
The costs of a moving company may be slightly higher in this case, but this moving service is a service that can make your life a lot easier during this chaotic period.
When you choose a packing service, movers will visit your home to pack everything neatly. Not only do they know exactly how to do this correctly, but they will always use professional moving materials for this process. So you can hand over the move with peace of mind.
Unpack stuff
Have you thought about it and do you know that after the move you will not feel like unpacking all the items? Then you can also opt for an unpacking service with a professional mover. In this case, the movers in your new home will also unpack everything neatly. They will also ensure that everything is neatly placed in the right place.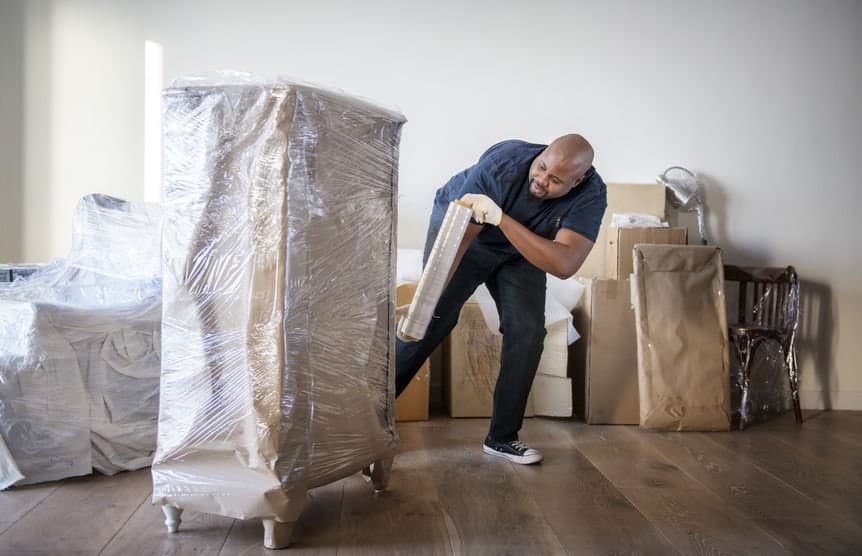 The handyman
If you have never had your own move before, you will not quickly think about it, but during a move there are often jobs that need to be carried out. You may now think that you can do it yourself or that you have already hired several movers, but this is often not enough. You really often need a specialist for the jobs in the homes.
(Dis)assembly
One house is bigger than the other.. a detached house, for example, often has more stuff than a small flat. Okay, this does not always have to be the case because someone can of course live minimalist in a large house, but be a collector of stuff in a small apartment.
What we wanted to do with this story is that certain objects and furniture often have to be dismantled during a move because the others cannot be moved safely. Think of beds, cupboards or certain chairs.
A handyman can help you dismantle all these objects and the handyman will of course also help you in the new home by assembling everything neatly. The best tools are always used for this.
Rent a moving lift
Tijdens het verhuizen kan het voorkomen dat je lift assistentie nodig hebt voor bepaalde objecten. Denk hierbij bijvoorbeeld aan het verhuizen van een piano of een antieke kast. Hiervoor heb je op de begane grond soms zelfs een verhuislift nodig. Wanneer je een verhuislift nodig hebt kan een verhuisbedrijf je hier gelukkig ook bij helpen.
(Temporary storage
Do you want store furniture omdat je veel dingen niet mee kunt verhuizen? Zijn er misschien spullen die je wilt verkopen, maar heb je hier nog geen tijd voor gehad? Dan kun je ervoor kiezen om deze in een opslagruimte op te slaan. Bijna ieder verhuisbedrijf heeft zijn eigen opslagruimte waar klanten tegen betaling gebruik van kunnen maken.
The right moving truck
Moving also includes a moving van or sometimes even a number of moving vans. if you don't have a moving van or something similar, then of course you can't move your household effects to your new home. Fortunately, almost every moving company has a huge fleet where they have the right type of moving van for your move.
The trade association Recognized Movers
Wat een verhuizing kost kan nogal verschillen. Verhuisbedrijf kosten kunnen enorm uiteen lopen en dit heeft natuurlijk wel zo zijn redenen. Maar waarom zijn bij het ene verhuisbedrijf de moving costs lager terwijl bij het andere verhuisbedrijf de verhuiskosten hoger zijn? Dit leggen wij graag aan je uit.
Recognized moving companies
Waarschijnlijk ben je jouw verhuizing al aan het plannen en wil je hierbij heel graag weten wat een verhuizing kost. Echter ben je waarschijnlijk niet heel veel wijzer geworden door op het internet te zoeken naar 'moving company costs' or 'moving company costs'. Just to reassure you... you're not alone.
The costs of moving company differences mainly relate to whether it is a recognized moving company or an unrecognized moving company. In the Netherlands we have the trade association of Recognized Movers and moving companies that choose to join can offer their customers a lot more with regard to guarantees and other benefits.
Because a moving company is affiliated with the trade association, it can offer you as a customer much more, but this of course means that they have to pay the necessary costs to the organization and you probably guessed it already.. these moving company costs are passed on to the customer making their rates slightly higher.
Is an unrecognized moving company moderate?
An unauthorized mover is not necessarily less good. All moving companies in the Netherlands are simply professional and can therefore move you well and quickly. The reason that these moving companies choose not to join the trade association is often mainly because of the costs that it entails.
If they don't have to pay anything to the organization, they don't have to charge the customers anything. For example, the costs of a moving company that has not joined are lower.
The difference between regional and national moving companies
The cost of a moving company can also be related to other factors. For example, in the Netherlands we also have regional and national moving companies. For example, there are moving companies that have chosen to only work regionally as regional movers, but there are also moving companies that operate nationwide. It is also true that the prices differ per municipality.
Moving company costs in 2023
The gemiddelde kosten verhuizing zijn voor een verhuisbedrijf erg moeilijk in te schatten. Wanneer je wilt weten wat een verhuizing gaat kosten kun je het beste een verhuisofferte aanvragen bij een verhuisbedrijf.
One thing that is certain is that in 2023 you will certainly have a number hire movers and cheap moving is also possible here.
The average moving costs
How much does a move cost nu precies? Zoals je eerder hebt kunnen lezen zijn er verschillende factoren die de prijs van een verhuizing bepalen. Een verhuisbedrijf heeft gewoonweg de nodige informatie nodig om uit te kunnen rekenenen hoeveel jouw verhuizing zal kosten.
Consider, for example, the size of the move, the costs of transport and, for example, the call-out costs. Furthermore, your personal wishes must of course also be taken into account and how many movers are needed.
Request multiple quotes from Moving for free
What does moving cost? Moving can help you very well with this. It is now very easy to find out the exact costs of your move at Moving free moving quotes to request. One moving company is of course not the other moving company and in this way you can easily compare moving companies with each other.
Receive several moving quotes quickly and without obligation
At Moving you only have to fill in one application form and as soon as we receive your application we will send it to the 6 best moving companies in your region. They will then contact you within 24 hours. This way you can compare the different services they offer and choose the moving company that suits you best.
You're not tied to anything
After your application you are not committed to anything. Is that why you later decide to carry out the move yourself? Then this is also your right.
---
Frequently Asked Questions
How many people are needed for the move?
This of course differs per move, but for one person with a household contents of, for example, 9 m3, 2 movers are enough.
How many m3 of moving van do you need?
For this you need to calculate the m3 of your household effects. You can calculate the M3 of your household effects very easily and free of charge with our M3 calculator.
How much does it cost to hire movers?
A moving company charges approximately between €33 and €39 per hour per mover.
How to move heavy items?
Always use good and sturdy moving materials. Always use hand trucks or furniture rollers for heavy objects.
Which items to move first?
Things that you don't use often can of course be moved first. On the moving day itself, the movers will always load the moving van with the heavy objects first.