There are a lot of relocations in our little frog country. For example, according to the Central Bureau of Statistics (CBS), 1.79 million Dutch people will have moved in 2021. This is of course not a small amount for a country with almost 18 million inhabitants, isn't it? Many of these relocations are voluntary, but it also sometimes happens that the relocation is unfortunately not voluntary.
The majority of the 1.70 million Dutch people who have moved to another home have moved within their current municipality. With these figures you can say that people prefer to continue to live in their own environment.
The numbers have not dropped in 2022 either. In October 2022, for example, 147 thousand Dutch people 'just' moved. This concerns moves in one month, which is of course a huge amount.
What is a moving allowance?
Are you moving and your income is below the limit? Then you can apply for special assistance from the municipality in which you live. You also receive special assistance not only when moving, but also when you incur extra costs that are necessary and that you cannot pay yourself. Then you can often also request a financial compensation for this.
The minimum contribution changes every year, but in general the amount of your special assistance depends on your income, assets and the costs you have to incur, of course. The contribution will of course change if the move or renovation turns out to be more expensive or cheaper.
The scheme also applies to independent homes and caravans. This arrangement also applies to pitches.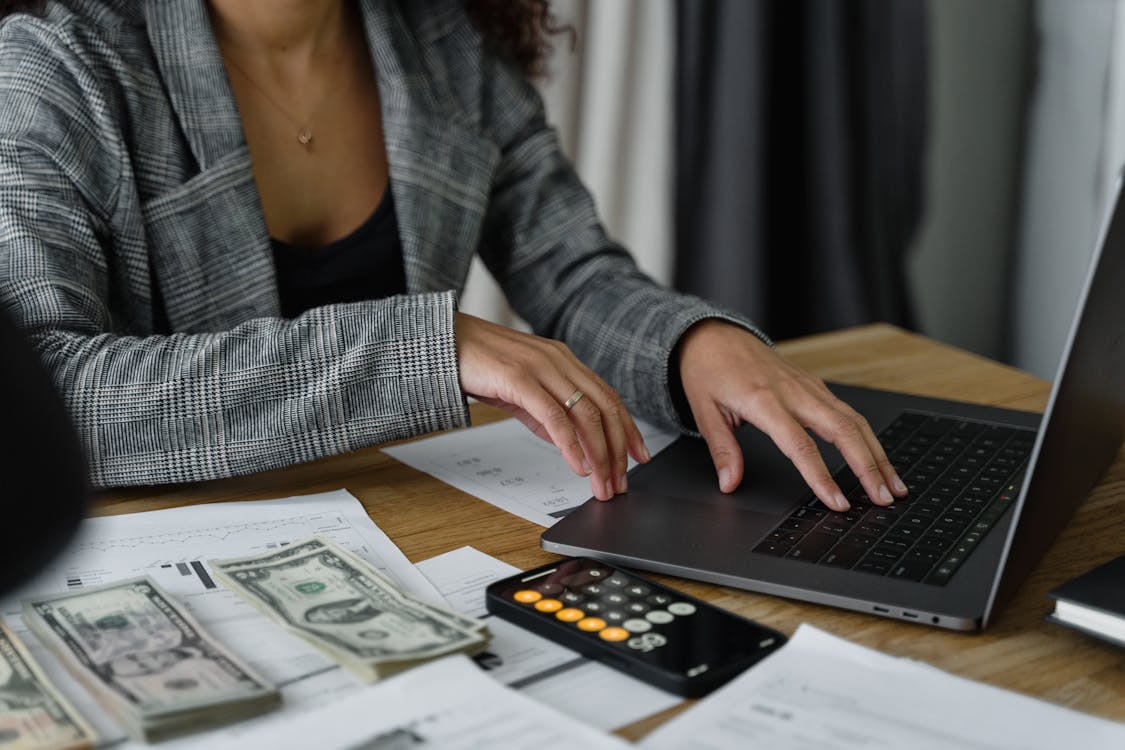 Am I entitled to a relocation allowance in the event of a necessary move?
When tenants or buyers move into a new home, this is usually a fun time. Their dream house has probably finally been found and they can't wait to move. Unfortunately, this is not always fun.
As you have read earlier, it sometimes also involves a forced move in which the landlord terminates the lease and the tenant is forced to move. It may also be the case that someone can no longer pay the mortgage or that they have to leave their living space for medical reasons.
Some also move for medical reasons. You can think of an elderly person who has become disabled, for example. In this case, it is always first checked whether a stairlift can be installed, but if this is not possible, the tenant must of course be moved to a suitable home.
Compensation for demolition or renovation (urban renewal)
In the event of a (temporary) move, it is possible that the landlord will pay a compensation to the tenant under certain circumstances. This fee can be used by the tenant to furnish the new home.
As a tenant you can relocation allowance ask the landlord. As you have read before, this is possible, for example, when you have to (temporarily) leave your independent home. Consider a move, renovation, demolition or, for example, to implement a current zoning plan. In all these cases it is possible to claim a moving expense allowance from the landlord. The landlord must of course always first make a reasonable proposal to the tenant.
If, as a tenant, you already receive a compensation from the municipality for the move or renovation, the landlord can reduce the relocation allowance. In this case, the reimbursement will of course be reduced by the amount that you as a tenant have already received from the municipality. A landlord almost always has agreements about this with the municipality.
Is the relocation allowance not enough and do you need a higher allowance? Then you can also demand a higher compensation from the landlord. The tenant is not obliged to immediately accept the offer of the landlord.
Is it not necessary to move for the renovation? Then, as you have read earlier, as a tenant you are not entitled to a removal allowance. Do you, as a tenant, disagree with this decision? Then you can hire a lawyer for this. He can ask the court to rule on the situation. Does the court agree with you and is the house uninhabitable during renovation? In that case, as a tenant, you will simply be entitled to a relocation allowance.
It may even be the case with a renovation of a kitchen or bathroom that you as a tenant are still entitled to compensation. In fact, if you as a tenant have made the request for a renovation yourself, you as a tenant are still entitled to a relocation allowance.
Is there urgent work that needs to be done? Consider, for example, maintenance? Then it might be good to know that as a tenant you are not entitled to a relocation allowance in this case. As a tenant, you even have to cooperate with urgent work.
How do I apply for a relocation allowance for an independent home?
Are you planning a move soon that you hadn't counted on? Are you forced to move to a new or temporary home? Then there is a good chance that you will be reimbursed for this.
In some cases, the Dutch government provides financial compensation. Yes, it is true that the compensation is set at a low amount, but when they pay a moving allowance during such a difficult period, it is certainly a bonus, right?
Applying for a relocation allowance is very simple. This is simply possible at your municipality. It also makes a difference for the municipality. whether you move within the current municipality or to a new municipality. For more information about your application, please contact the municipality in which you live or, of course, you can always visit the WMO counter in the town hall.
Of course, the municipality will not just accept an application. Your personal situation should always be thoroughly evaluated first. The municipality always first checks whether adjustments can be made to the current home so that you do not just have to move.
Not the landlords, but the municipalities in the Netherlands have a budget that they make available for these kinds of situations and this is called the 'Social Support Act' (WMO). All municipalities in the Netherlands receive a fixed budget every year that they can spend and under this law you may be entitled to a relocation allowance.
How the municipality organizes or pays out this support differs per municipality, but in general municipalities have a WMO desk where you can go. Some municipalities also have special neighborhood teams that you can go to if you have any questions.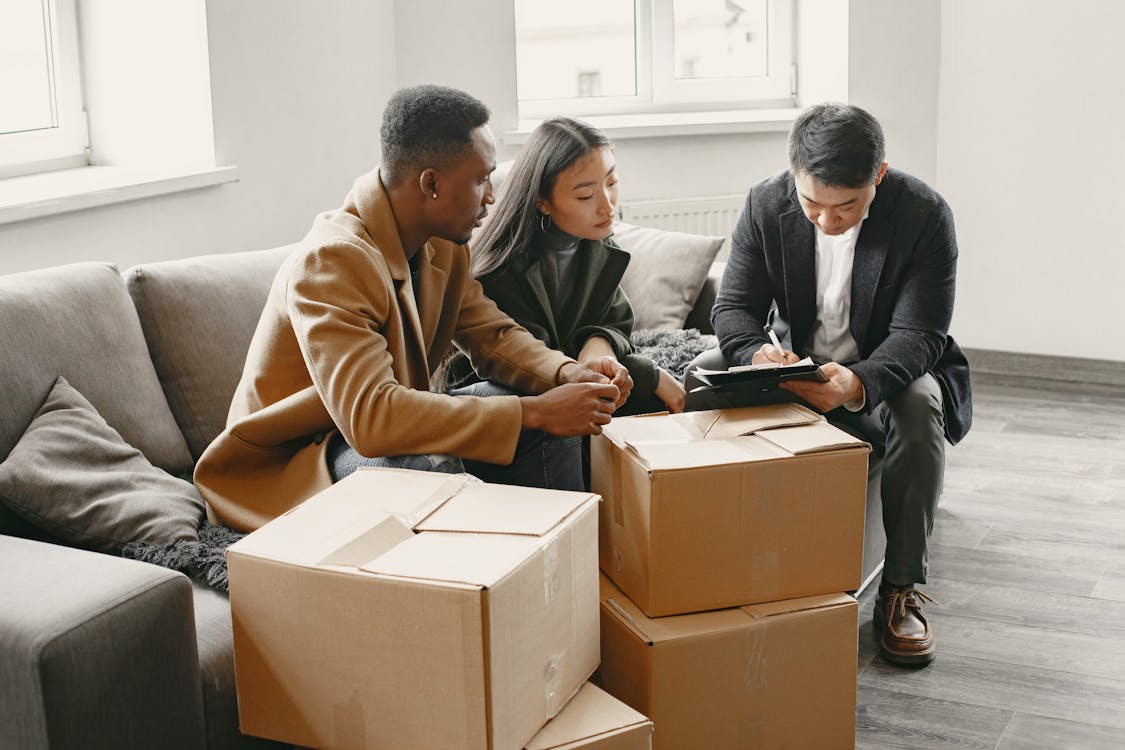 Relocation allowance for a (temporary) home
The amount of relocation allowance differs per person. Whoever is entitled to it, of course. Furthermore, it might be good to know that you are not the only one who is entitled to this. According to the Ministry of Health, approximately 1,220,820 Dutch people will have used the relocation allowance in 2021.
Relocation allowance (wmo) you can get if you meet the following conditions:
If you have long-term medical problems and it is necessary to move out of your current home going to move.
That the problems you have now are new and that you didn't have them when you accepted the current home.
When you live on your own and move to an independent home again.
You move within the Netherlands
You have not yet canceled your rent or sold your house.
In addition to the fact that you can receive an allowance from the municipality for your move in the Netherlands, you can also get priority over housing. These homes have special labels and are therefore reserved for urgent matters. In this case, the person takes precedence.
However, it is not the case that you are automatically entitled to a medical emergency after you have applied for a relocation allowance. You must request this separately at all times. So pay close attention to this.
The order for urgency in the Netherlands is:
Medical urgent
WMO indications
over 65s
If you have the right to urgency, you may never refuse a home. If you still want to refuse housing, you must contact the municipality. Please note that a refusal can have serious consequences for your urgency.
Do you have to move twice because of a renovation? Then you will of course have to move back to the old house after the renovation. However, in this case you are only entitled to a relocation allowance once.
Have you planned a renovation and can you continue to live in your current home during this renovation work? Then you are of course not entitled to a relocation allowance.
Amount of relocation allowance for a (temporary) relocation
Since February 2023, the relocation allowance has been increased to €6334. For the most up-to-date information and prices, we would like to refer you to the website of the Dutch government. Here you can find all information about a relocation allowance.
The aforementioned reimbursement only applies when leaving an independent home. Also note that a relocation allowance for a room is lower and that there is no minimum amount for this.
Payment in cash or kind
The landlord can offer to arrange the move instead of compensation. And so, for example, to paint or upholster your new home. This is a benefit in kind. Would you rather receive money? Then you don't have to accept the offer and you can ask for the minimum fee instead.
Save on moving costs with Moving
Are you moving to an independent home and are you entitled to a relocation allowance? Then it is still important to keep an eye on the costs. Moving happy to help you with this.
A move in itself is already difficult and hectic and you obviously don't want to make this even more complicated or expensive. Many people therefore choose to become a professional moving company to hire.
Moving is now free and easy moving quotes to request. You can do this by completing one application form. As soon as we receive it, we will send it directly to the 6 best moving companies in your region so that they can contact you within 24 hours.
After you have received the free moving quotes, you can compare them with each other so that you can ultimately choose the one moving company that is the best suits your budget.
Have you requested the free moving quotes from Moving and have you received them all? Have you compared these with each other and have you finally decided not to hire a moving company? Then this is your right. After your application, you are not yet committed to anything, which means that if you decide to carry out the move yourself later, you can also do this.
In this case you can ignore the moving quotes and you don't have to do anything else for this!
---
Frequently Asked Questions
What is a reasonable moving allowance?
From 28 February 2023, the relocation allowance has been set at €7156. This is a minimum amount, so if you are involved in a lawsuit, the judge can sometimes even rule that you are entitled to much more.
Which costs are covered by relocation allowance?
Relocation allowance includes the costs of hiring a moving company, double rent/housing costs, refurbishment costs and/or upholstery costs.
Can you apply for a relocation allowance?
You can apply for a relocation allowance at the WMO desk of your municipality.
Who pays moving allowance?
Your landlord pays the moving allowance.
Is moving allowance tax-free?
If you have to move as an employee for your work, the relocation costs will be reimbursed tax-free. The maximum tax-free allowance is 12% of your annual salary with a maximum of €5545.