Verhuizen is een opwindende stap in ons leven. Of het nu gaat om een nieuwe start in een andere gemeente of een verplaatsing binnen dezelfde stad, het doorgeven van je verhuizing aan de gemeente is een cruciale stap. Gelukkig heeft de digitale wereld het proces veel gemakkelijker gemaakt met behulp van DigiD. Zo kun je jouw verhuizing online doorgeven. In dit artikel ontdek je hoe je jouw verhuizing kunt doorgeven met DigiD, en waarom deze methode zo handig en efficiënt is.
Why report your move?
Before we discuss the use of DigiD, let's see why reporting your move is so important. Reporting your new address to the municipality has several advantages:
Basic registration of persons (BRP)
The Personal Records Database (BRP) is a central database in which all personal data of residents of the Netherlands are stored. Reporting your move ensures that your details remain up-to-date in the BRP.
Government agencies and services
Government agencies such as the Tax Authorities and the Social Insurance Bank use the data in the BRP. By reporting your move, you avoid problems with your tax return, benefits and other government services.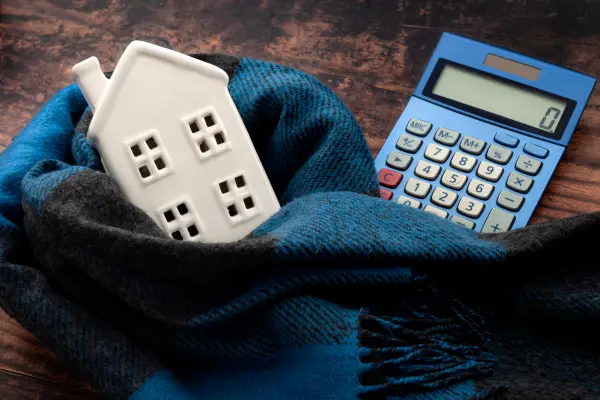 Municipal services
Your new municipality can keep you informed of local events, news and important information once your move has been registered.
Do it on time!
You can you verhuizing 4 weken vóór je verhuizing doorgeven of 5 dagen na uw verhuizing. Wanneer je het niet 4 weken voor de verhuisdatum of binnen 5 dagen na uw verhuizing doorgeeft riskeer je een boete van maximaal € 325. Geef je verhuizing dus op tijd door.
Report a move with DigiD
Reporting your move with DigiD is a modern and time-saving process. Here are the steps you need to follow:
Step 1: Log in to MijnOverheid
Go to the MijnOverheid website and log in with your DigiD. If you do not have a DigiD yet, you can easily apply for it on the official DigiD website.
Step 2: Report your move
Eenmaal ingelogd, zoek je naar de optie om je verhuizing door te geven. Dit kan variëren afhankelijk van de gemeente, maar het zou meestal te vinden zijn onder de categorie "Wonen en verhuizen". Ook een inform about a change of address kan op deze manier.
Step 3: Fill in details
Follow the instructions and fill in the required information. You must provide your new address, the moving date, and any other relevant information, such as your rental contract.
Step 4: Upload supporting documents
In some cases, the municipality may ask for supporting documents, such as a copy of your ID. You can easily scan and upload this during the process.
Step 5: Receive confirmation
Na het indienen van je move request ontvang je meestal binnen enkele dagen een bevestiging via e-mail of per post.
Advantages of DigiD when moving
Using DigiD to report your move has numerous advantages:
Speed and convenience
With DigiD you can report your move online at any time of the day. You do not need to make an appointment or physically go to the town hall.
Efficiency
The digital process is more efficient than filling out paper forms and waiting for processing.
Overview and control
You can track and check the status of your move via your MijnOverheid account.
Access to other services
With DigiD you have access to various online government services, allowing you to easily arrange your personal affairs. For example, consider applying for your parking permit.
Conclusion
Notifying the municipality of your move is an important step to ensure that your personal data is up to date and that you have access to essential services. DigiD simplifies this process considerably, allowing you to quickly and efficiently report your move without any hassle. So, whether you are moving within the same municipality or to a new city, use DigiD and make your move hassle-free and worry-free.
Frequently Asked Questions
Do I always have to report my move to the municipality where I will be living?
Yes, it is legally required to report your move to the municipality where you will be living. You only have to report the move to the new municipality. This will then automatically deregister you from the old municipality. 
Can I also report my move by telephone?
In most cases you must report your move in writing or online. Some municipalities may offer telephone support.
Are there any costs associated with reporting my move?
Reporting your move via DigiD is usually free of charge.
What if I don't have a DigiD?
You can easily apply for a DigiD on the official DigiD website.
Do I also have to report my move to authorities such as the Tax Authorities?
No, after you notify the municipality of your move, your details will be automatically updated by authorities such as the Tax Authorities.