Are you moving or are you finally starting to renovate your current home? Then you probably need a (temporary) storage in both cases. So do you want to rent storage space and store your belongings? Then you can now go to one of the many moving companies in the Netherlands for (temporary) storage.
When does temporary storage come in handy?
Are you moving or renovating and need storage? Don't have much experience in renting storage and don't know where to start looking? Then you can stop worrying immediately because Moving is happy to help you find storage with professional movers.
What is temporary storage?
If you are going to store your things in a (temporary) storage during a renovation or move, you will of course want to know what kind of storage unit you are dealing with. For example, do you store the items in the wrong storage space? Then your furniture can be damaged and you don't want this.
Vaak denken mensen dat een moving company alleen verhuizingen uitvoert. Echter is niets minder waar. Verhuisbedrijven bieden namelijk nog heel veel andere diensten aan en een van deze diensten is dus opslag. Of dit nu tijdelijk of voor lange duur is maakt hierbij niet uit.
Different types of (temporary) storage
You can store your belongings temporarily or for a longer period in different storage areas. We are happy to explain what these are and how this all works. One thing that is certain is that the best storage boxes can be found at moving companies.
Self storage
Self-storage companies have branches throughout the Netherlands. If you have a branch near you, it can be easy to store your things here. You can use these storage spaces for temporary storage, but often also for longer-term storage.
When you move and opt for self-storage to store your belongings, this means that you have to drive all your belongings to the storage box yourself. In this case, your belongings will not be collected. This also means that you have to arrange moving boxes yourself and also rent a moving van or trailer yourself. Always take a good look at what applies to you.
Temporary storage space at moving companies
Often people choose to store their belongings and furniture in a temporary storage space. Do you also need storage space at the moment? Then you can choose to (temporarily) store your belongings in one of the storage areas of moving companies in the Netherlands.
A professional moving company will take care of everything for you. You don't even have to worry about transport because when you hire a moving company you can use free transport. A move and storing things safely has never been easier!
Temporary storage at your door
Nowadays you can also opt for a storage container in front of the door. In this case, the movers will place the container in front of your door and hand over the key to you. This way you can load and lock the container yourself. Does the container need to be picked up again? Then all you have to do is call the movers.
Long term storage
Temporary storage, which we discussed earlier, is also always available for the long term. This is especially useful when you move abroad, for example.
Storage areas are secured 7 days a week
Of course you want your belongings to be safe at all times. Fortunately, at moving companies you often have daily access to the storage. This is very useful if, for example, you want to store other items later.
Free quotes at Moving
Do you want to know at which moving companies you can store your belongings cheaply? Do you want more information about the type of storage space? Is it a storage container or a moving box, for example? Then you can now request free quotes from Moving.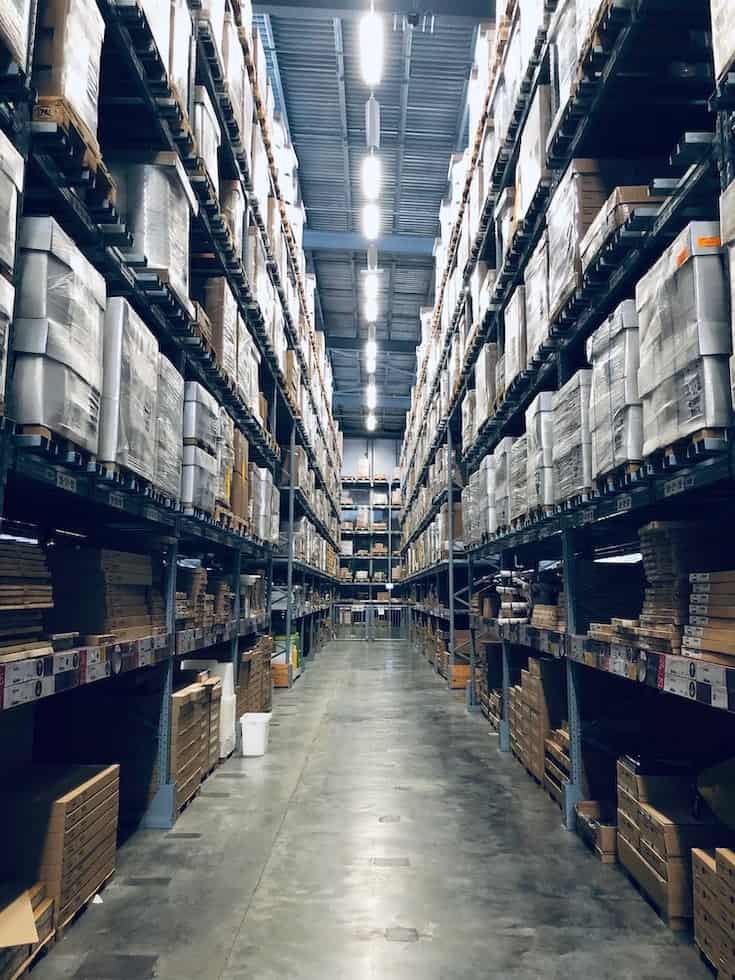 Frequently Asked Questions
What does temporary storage cost?
The cheapest option for renting a storage space can be as little as €4 per month. Your space is of course a bit smaller. For an average large storage space you pay about € 30 per month and as the most expensive option you also have the large storage spaces that you can often rent for about € 120 per month.
What does 50 m2 of storage space cost?
At a self-storage where you also have to drive all the stuff yourself, you pay about € 7 per square meter per week.
How many m3 needed for storage?
How much storage space you need depends on the size of your household effects. For this you need to calculate the cubic meters of your household effects. You can use our handy M3 calculator for free.
Where can I store stuff?
You can store your belongings at a self-storage, but if you want to hand over everything, it is best to opt for a professional moving company.
How much does renting a container for storage cost?
The prices for renting a container vary from €7 to €330 per week. The price for this depends on the load capacity and size of the container.