Are you moving this year and are you already planning everything for yourself? For example, are you already thinking about whether you want to carry out the move yourself or do you want to outsource the move to a professional moving company?
Working as a mover for your own move.
You can also carry out your move yourself. People in the Netherlands often think that if you move yourself, the costs are much lower than if you move one moving company hires. However, this is not always correct and that is why it often happens that the costs are higher than initially thought.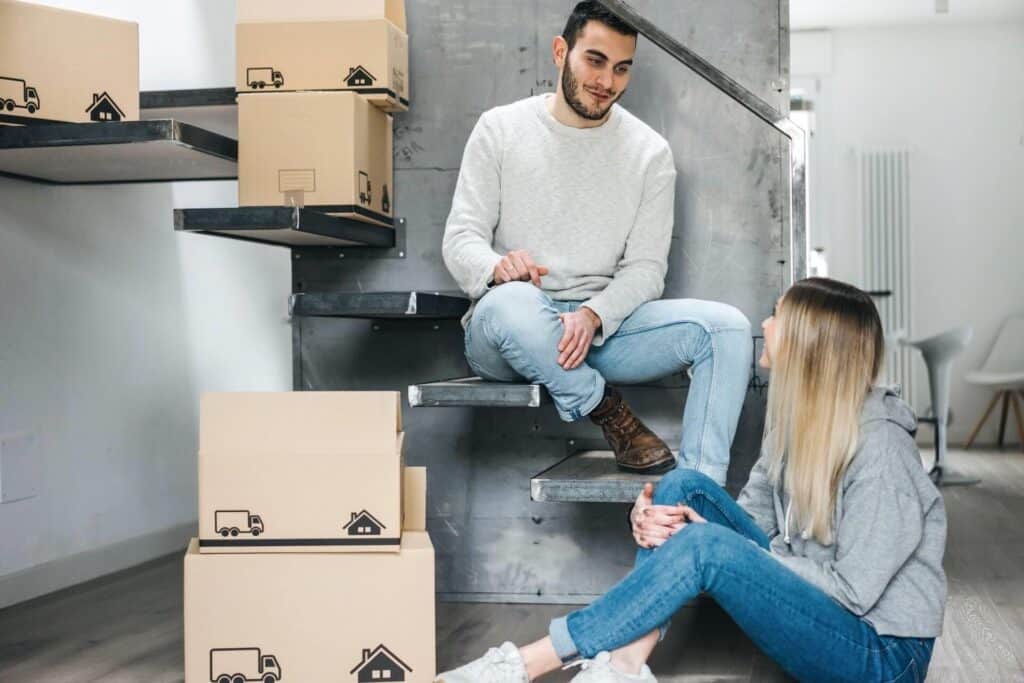 Don't underestimate the costs of a move
Carrying out your move yourself also means that you have to arrange a lot of things yourself. This will of course increase the average costs of the move, but these jobs can of course also be time consuming.
A professional moving company can help you
Your move can easily be carried out by any type of moving company. They can help you with it at any time moving your belongings and large furniture.
Furthermore, the moving company will not only help you with extra movers, but they can also help you with additional moving services that can make your move even easier and make your move faster.
We explain the services to you so that the moving company costs also become clear.
Types of moving companies
It is often difficult for people to make a choice about their move. Yes, you can of course carry out a move yourself, but it is important that you do not underestimate the move.
That is why more and more people choose to hire a moving company for their move. However, what you expect from a moving company is of course also very personal. At Moving we are happy to help you with these choices.
What are Recognized Movers?
The costs of a moving company also depend on whether the moving company is a Recognized Mover. An Erkende Verhuizer is a moving company that has joined the sector organization of Erkende Verhuizers. All moving companies in the Netherlands can join this.
What does recognized movers mean for the professional mover?
A recognized moving company is often more expensive, because these costs have to be transferred to the organization. In return, they can offer their customers very good guarantees and insurance. For example, all affiliated moving companies have the same General Terms and Conditions, which means that they can issue a guarantee certificate to their customers when booking.
Your household effects are also very well protected during the move in case of any damage. In the Netherlands, for example, your household contents are insured up to €100,000!
Why is a recognized moving company more expensive?
As you have read before, the moving company must pay the costs to the trade association. Yes, this allows them to offer you a lot more as a moving company, but these extra costs are of course always passed on to the customer, which means that you often pay more with a recognized moving company.
Is an unauthorized mover less good?
At Moving we are often asked whether an unrecognized mover is less good. We completely understand this question and are happy to answer it. Our answer is always a firm no. An unrecognized moving company is no less good than a recognized moving company. One not recognized moving company can also simply be the best mover f is in the Netherlands.
Why should a moving company not join the trade association?
There are of course several factors why a moving company does not join, but a common reason is that an unrecognized moving company often wants to remain independent and therefore chooses not to join.
The mover also often does not want to pay any costs to the organization so that the moving company itself can keep costs low. Because not paying extra costs also means that nothing has to be passed on to customers.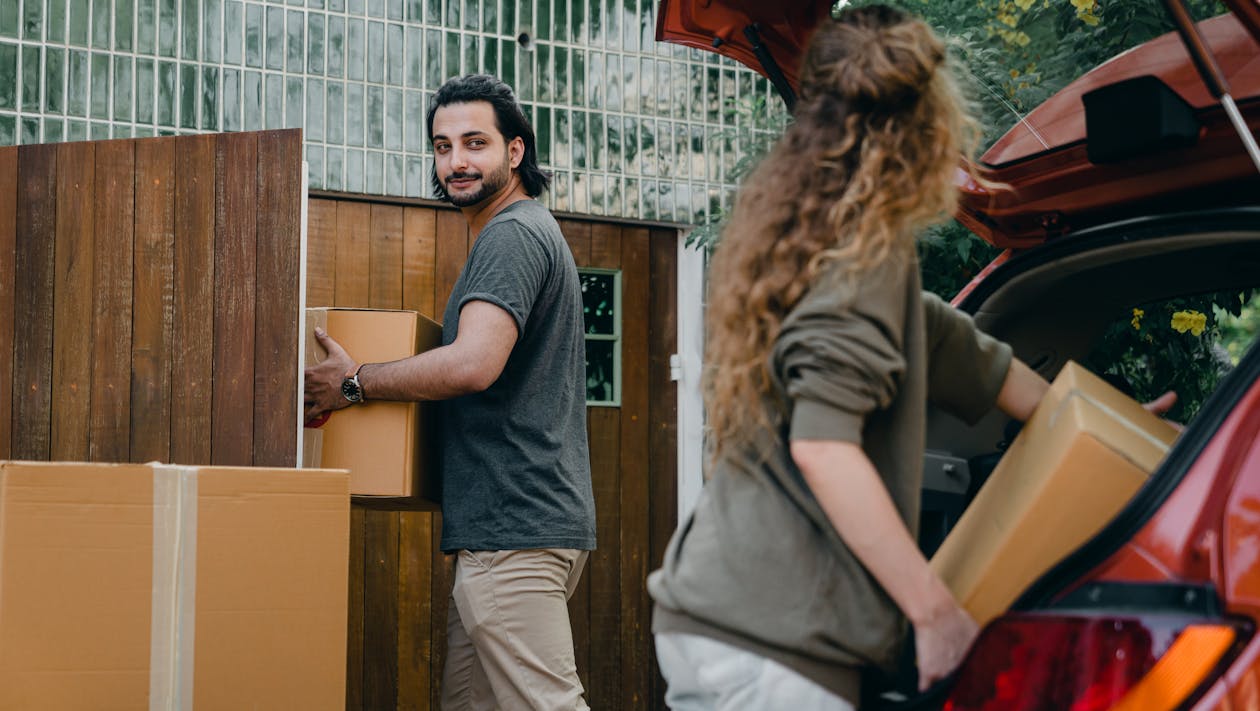 Be careful with an unrecognized moving company
As you have been able to read, you can simply move to your new home with an unrecognized moving company, but it is important to pay attention to certain things. For example, all these moving companies have their own terms and conditions, which is why it is extra important to always read them carefully.
Also make sure that the moving company informs you properly about their insurance policies so that you can be sure that your belongings are properly insured during the move. This way you know exactly where you stand and you will not run into surprises later.
In which sector does a mover work?
As a mover you work in the moving sector. There are also other (growth) positions within the moving sector, such as a driver, ladder lift operator, assistant foreman and foreman.
Becoming a mover: retraining to become a mover
There is a specific training or course for this to become a mover. Very occasionally you may be asked for a handyman diploma. This allows you as a mover to carry out jobs during removals.1
Hire a moving company, pay attention to this
Whether small or large removals need to be carried out, professional movers are happy to help you with this. The staff at a moving company is always professional and has often received the necessary training.
As you have read before, the movers can not only help you move the boxes and the... loading and unloading the moving van, but they can help you with much more on moving day.
Help from a moving company with packing and unpacking
Nowadays you can also hire a packing and unpacking service from a moving company. This means that the movers will help you pack and unpack your belongings during the move.
A handyman from the moving company
During a move, of course, there are always various jobs to be carried out. These can range from dismantling large cupboards and other furniture, but it can also be a small job such as removing objects from the walls or connecting things properly, for example.
Move wisely
A moving company naturally has the necessary experience with removals and that is why you can now also hire professional handymen from moving companies. Many people have no experience with disassembling or assembling furniture, so they can use the necessary help.
(Dis)assembly is often necessary
You may now be thinking why should I actually dismantle my furniture? Of course this happens just like that or just to be sure, but often this is simply necessary. Sometimes movers cannot load large objects into the moving van, which means that transport is not possible or the stairwell is not accessible for large pieces of furniture.
Rent a moving lift from a moving company
A rent a moving lift is necessary for one move, but not at all for another move. However, this does not mean that renting a lift cannot make your move a lot easier. You can easily move your belongings this way.
Sometimes renting a moving lift is necessary
As you have read before, renting a lift is sometimes necessary. You can of course think of this if you live on a higher floor.
Yes, a move is sometimes possible simply by using the stairwell, but if you live on the 12th floor, a move will take a long time, which means that the costs of a moving company that sometimes work on an hourly rate can be quite high. This is of course also not very responsible from an ergonomic point of view.
Furniture transport
A moving company does not necessarily have to carry out the entire move. For example, you can also go alone for your move furniture transport to elect. In this case, the moving company can help you move the large items. The mover will collect the large items on moving day and deliver them to your new address.
Costs of a moving company
You are probably looking for a cost indication so that you can decide whether you want to outsource the move or whether you prefer to do the move yourself so that you can save on other costs. However, finding the average cost for a move is very difficult. This is due to the fact that every move is of course different. To get an indication of the moving costs, you can use our moving cost calculator to use
Request quotes
The costs for your move can therefore vary considerably. This mainly has to do with the following matters: are you moving during the weekend? Is it about one? private move? What is the distance between the homes and which moving services do you want to purchase?
Furthermore, corporate relocations, for example, have different prices than private relocations. That is why it is always best to know the costs of a moving company when you want to know moving quotes to request.
Free quotes at Moving
Do you want to know the average costs of your move at different moving companies? Then Moving can help you with this. Of course you don't have time at all to contact every moving company to find out how much it costs to move your furniture with a professional move. That is why Moving has come up with a solution for this.
Easy and free
At Moving, you can now request free quotes from several movers with one request. Your request will be sent to the 6 best moving companies in your region. These moving companies will contact you within 24 hours.
---
Frequently Asked Questions
How does a moving company work?
A moving company can help you move your belongings. In addition, moving companies also offer extra moving services that can make your move easier.
What does a moving company ask for?
The costs for a move differ per moving company and also depend on various factors. For a small flat you pay approximately between € 850 and € 1000 for a move with a moving company.
What should be done when moving house?
You must move your household effects and report your move to the municipality. You must also inform the general practitioner and dentist, your employer, school, etc. of your move.
Where can I get free moving boxes?
For free boxes you can often turn to neighbors, friends, family and even acquaintances. They often still have old boxes in the garage or in the attic. Can't score anything? Then it's wise to take a look around on Marktplaats. Here moving boxes are often offered for free or for a small surcharge.
How heavy can moving boxes be?
When packing moving boxes, it is best to stick to a maximum weight of 20 kilograms. This is not only better for your back, but in this way the moving boxes will also tear less quickly.