Humor is the ability to feel and express through laughter things that we as humans find funny or witty. It can also indicate something comical or funny. A very well-known form of humor is moving humor! Moving humor can do a lot moving stress to spare. A move is already stressful enough!
Moving humor in the Netherlands
What can be witty is of course quite subjective. What one finds hilarious may be bland, inappropriate, or incomprehensible to another. One thing that is certain is that moving humor can be a lot of fun in the Netherlands!
Moving humor and sending cards
In the Netherlands we have always loved sending cards. Last year, PostNL sent 14 million letters and cards every day within the Netherlands alone! We send cards for almost any occasion you can think of. For example, when someone has just moved into a new home.
Make the recipient happy
When someone is just married we also send cards. This way you can then let them know how happy you are for their new beginnings. The recipients will of course also like to see this because after such exciting periods you naturally want to be able to have a relaxed laugh and that is exactly what a moving card does to you. Giving you a smile.
Moving and a new job
When someone close to you has finally moved and has moved into the new home, he will probably also have a new job. This does not always have to be the case, because the new home can also be in the same city or municipality, but it is often the case that when someone has moved to their dream home, they also have a new workplace.
Send a nice card
In the Netherlands we often also send cards to people who have just changed jobs. This is actually a 'new home', right? You're usually at work more often than you're at home these days, aren't you? Often people also opt for an e-mail with a nice text that they can send. However, a card with hearts is of course also a nice idea.
The key to their hearts
The person has probably been dealing with a lot of stress lately.. moving to a new home and also new work? You can imagine that it is extra nice for such a person to receive a card in which someone sends them a bit of luck in these exciting times when they still have to learn how to navigate at work.
Moving and moving in together
People used to get married and only then live together, but that is of course no longer the case. Of course, people can also live together without getting married. When couples move into a new home, they often choose to throw a party.
When do you want to give the card?
In the case of a party in a new home, you can also choose to take the card with you that day or evening instead of sending it. You can of course also post the card so that it arrives earlier or perhaps even later. Whatever you want of course!
Make your own map
When a couple finally has the keys and moves into their new home, you can send a "Congratulations on your home" card. If they are friends who are close to you, you can of course also design your own card. Maybe you still have a very nice old photo on which something funny happened. In this way you, as a good friend, can design a real moving humor card.
And a new home, your own place under the sun
Do you have friends who are moving? Are they going to live on their own for the first time or have they finally found their own new place. A new home that might also be their dream home? Then of course you also want to send these friends one of the nicest cards that exist. They finally have their own place and nowadays it is already quite a job. Not to mention the odd jobs that are probably planned for the new home.
Congratulations on the new house
Nowadays it is almost impossible to find a home without hard work. Your friends will be very happy at their new address. Perhaps instead of sending a standard email to their email address, you could choose to send a nice card regarding the move to their new home.
The new address
If you don't have their new address yet, you can of course always ask for this, but they will probably let you know soon with their own moving card or via an e-mail to your e-mail address. A move must of course also be announced.
It's always nice
We are also sure that your friends will enjoy receiving a nice card while doing odd jobs in the new house. In this way, they may also quickly feel at home. In addition to a card with a nice text, also send a gift for their new home.
Sustainability
Nowadays, sustainability is of course an important aspect in our society. We all want to take better care of the world and this means that we have to do some things a little differently. Also a simple thing like sending a card.
Send your cards online from now on
Are you also very concerned with sustainability and do you also want to improve the world in your own way? Then choose to send cards online! Do you want to send a gift or stuff? Then this can also be done online! Nowadays there are many websites where you can take a look. This way you can view their range and, in addition to the cards, you can also choose items that can be delivered.
It's very easy
Fortunately, sending cards online is very easy. You do not necessarily have to use your computer for this, but you can of course also use your smartphone for this. Have you searched the internet for websites and collected the best ones? Then select which results you like the most so you can save them.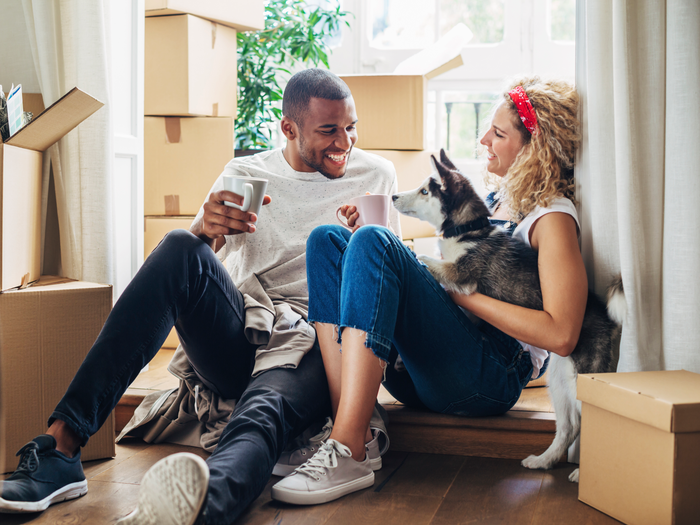 You decide everything yourself
You can also add your own filters to the settings, which will help you achieve the desired result faster. For example, did your parents just move? Have your friends moved to a town or city? Would you like to have the card sent with a text and photo today? Or do you want to say hello to certain customers of the company? Do you want to give someone hope? Should the maps be hung on the walls? Do you want to add something special or do you not want to add anything at all? In the end you decide everything yourself!
Are you moving yourself?
If you are moving yourself, you can also send moving cards. This may sound very crazy, but it is not at all. A moving card steering is actually much more normal than you think! When you are moving, you must of course make this known to your circle of friends, family, acquaintances or colleagues. And that is precisely why you can send them a moving card.
Make clear moving cards
The purpose of a moving card is to inform those around you of your move. That is why it is not only nice that you send a funny card with moving humor, but it is also very important that all your details are clearly stated on the card. If you forget this or do not state it clearly, sending a moving card is of course no use at all.
When do you send a moving card?
Actually, it doesn't matter at all when you send a moving card. Everything is correct. One person wants to inform everyone before the move and the other prefers to wait until the entire move is over. That is why it is especially important to look at what you want.
Before the move
If you notify everyone before moving, there is a good chance that they will also be able to show up at your doorstep quickly. If you want help or if you like this, it is of course only fun, but if you are more on your own and prefer to finish everything first, this can of course be annoying.
When your new place is ready
When you send the card after the job, when everything is finished, everything is of course a lot quieter. Not only the home, but also your mental state. That is why many people choose to send the moving cards later so that they can arrange everything in peace and welcome everyone later.
---
Frequently Asked Questions
What do you write to someone who is moving?
When you send a card to someone who has just moved, you should of course wish them the best of luck!
What do you write on a card cohabitation?
A couple often wish you a lot of happiness and love on the card.
How to close a ticket?
How you close a card depends of course on your relationship, but you can close with greetings, kisses or even a hug!
What's nice to put on a card?
You can put a nice poem or a nice memory on the card. Your favorite lyrics, for example.
How to card in envelope?
You can put a rectangular card in the envelope both left and right.