It is important not to make things too difficult for yourself when moving, but is that actually possible? Want to make a move easier? Of course that's possible! At least, with Moving. Consider this for example movers or hire a moving van. But of course there are many other ways to make moving or renovations more bearable. For example, consider renting a storage container. A moving container can be useful during a move, because often all of your belongings can be loaded into one container. So why wouldn't you rent a moving container to move to your new address?
What is a moving container?
How exactly does moving with storage containers work? At Moving we are happy to explain the entire process of moving with storage containers to you. You can of course contact everyone personally moving company from your region, but this will cost you a lot of time and energy. You also want to know whether it is a recognized mover or not? Is the staff very friendly and very flexible? Good communication is extremely important. Renting a moving container means that the container will be delivered to your door at the agreed time and date. This is most likely your moving day, but this could of course also be earlier or later. The container will be placed at your old address, because of course it has to go to the home you leave will move.
Why rent a moving container?
The handy thing about a moving container is that they are designed in such a way that they can be placed anywhere in the Netherlands. This could be in a parking space near your home, but also in your garden, for example. It is important to make clear agreements with your neighbors so that no one is inconvenienced when placing the container and loading your belongings. The movers will do this neatly and always in a safe manner. Once the mobile moving container has been loaded, it can be picked up again to take your belongings to your new address temporary storage to drive.
Advantages of renting a moving container
Renting a moving container means saving on your moving costs. This is of course the biggest advantage. Renting a moving container also has other advantages. When you rent a moving van, you often have to hire an extra driver. This is not necessary when renting a storage container. Only make good agreements with the landlord so that the storage container will be delivered neatly and on time. A container can be placed in front of your door by the moving company. This way all you have to do is load your stuff. You can of course also do this at your own pace. Not only can you store all your small items in a moving container, but you can also use it to store your large items move furniture. This way you only have to think about loading and unloading the things at your new home. The container can be locked, so your belongings are always stored safely.
Disadvantages renting a moving container
Unfortunately, every advantage usually also has a disadvantage. We have already explained the many advantages to you, but we would also like to talk about the disadvantages of moving with a container. Initially, renting a moving container can be quite expensive. That is why it is extra important to request quotes from different moving companies. The fact is that prices vary enormously. Also with regard to the costs of transport. When you rent a moving container, you can immediately indicate whether you want to move it directly to your new home or whether the company should drive it to a storage location for you. Do you have to deliver your old house before a certain date and can't you move it to your new house sooner? Then it is storing your belongings in a storage space the right choice. Then you can fix the storage for a specific rental period until you have moved. This of course involves additional costs.
Temporary storage for your household effects - (temporarily) store things
As you have read, moving containers are the ideal solution for when you need to (temporarily) store furniture from your old home. By calculating the cubic meters of your move, you know exactly how much storage is needed and how large your container should be. When renting a moving container, it is important to look at the type of container. There are different types of containers. Two to be precise. There are mobile storage boxes. These are somewhat smaller and useful if you move within the Netherlands, for example. The container will be delivered to your door. The container is kept in an accessible location during the entire move. The container can be easily filled in this way and can then be collected again. If necessary, it can be stored in the storage box. The handy thing about containers is that they have standard dimensions, which means they can also be transported later by road or rail. This means that the loaded goods no longer have to be moved. This container is not used for storage, but rather for international removals. These containers are actually the ideal solution if you are moving abroad and want to take all your belongings with you. Unfortunately, a mobile moving container cannot be used for this.
How does renting a moving container work?
Storing your household effects (temporarily) must of course be done in a safe environment. Fortunately, a container is always stored in a moisture and frost-free place. This means that there is no need to take temperature differences and humidity into account. If this were not the case, your belongings could be damaged.
Moving container in front of the door and valuables
Do you want to move and do you want to rent a moving container? Then this is a very wise choice. In this (temporary) storage space, all your valuables are safely stored while you can get to work in the old or new house.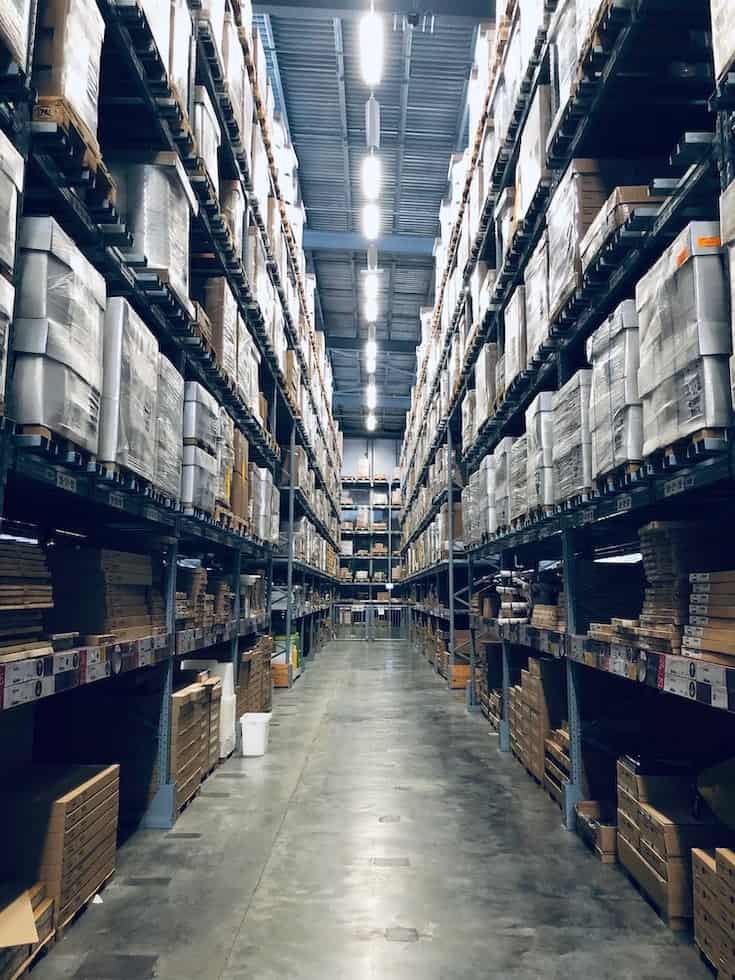 How much does renting a moving container cost?
The prices for renting a container can vary from €7 to €330 per week. The price for this depends of course on the load capacity and size of the container. The good service of Moving is that we are happy to help you with your move. We do this completely free of charge. You can request free quotes from 5 different moving companies with one application form. You will receive the quotes from these companies in your mailbox within 24 hours.
Frequently Asked Questions
How much does renting a moving container cost?
Nowadays there is a wide range of moving containers and the containers also differ in type and size. The standard containers of between 5m³ and 35m³ cost €175 to €1150 per month.
How many boxes fit in a container?
A standard box has a volume of 0.05 m³ and therefore, in theory, about 1350 boxes can be placed in a standard container.
How long can a storage container be left on the public road?
A rubble bin or container that is no larger than 2.4 meters wide, 4.5 meters long and 2.75 meters high may not be on public roads for more than 14 days.
What is the smallest container?
This is the 10ft container. This is the smallest size International Convention for Safe Containers (CSC) approved container that also meets the International Organization for Standardization (ISO) standards.
How long does a container last?
How long a container lasts depends on the conditions and how often it is used. In general, the newest containers last between 20 and 25 years.