Moving can be chaotic. Moving can be hectic. You have to plan the move, arrange administrative matters and you also have to take care of yourself and perhaps your surroundings.
Movers can help you.
It is therefore no coincidence that more and more people are calling in professionals and outsourcing their move to a professional moving company. Experienced movers can save you a lot of moving stress.
To hire a moving company or not?
For a carefree move, it is especially important to prepare yourself well. Even if you choose to outsource your move to one of the professional moving companies in the Netherlands.
Think carefully
It is especially important not only to look at the practicalities of your move, such as moving your belongings, but it is also important to look at the costs of the move. In the end you don't move for free. Not even when you carry out the move yourself.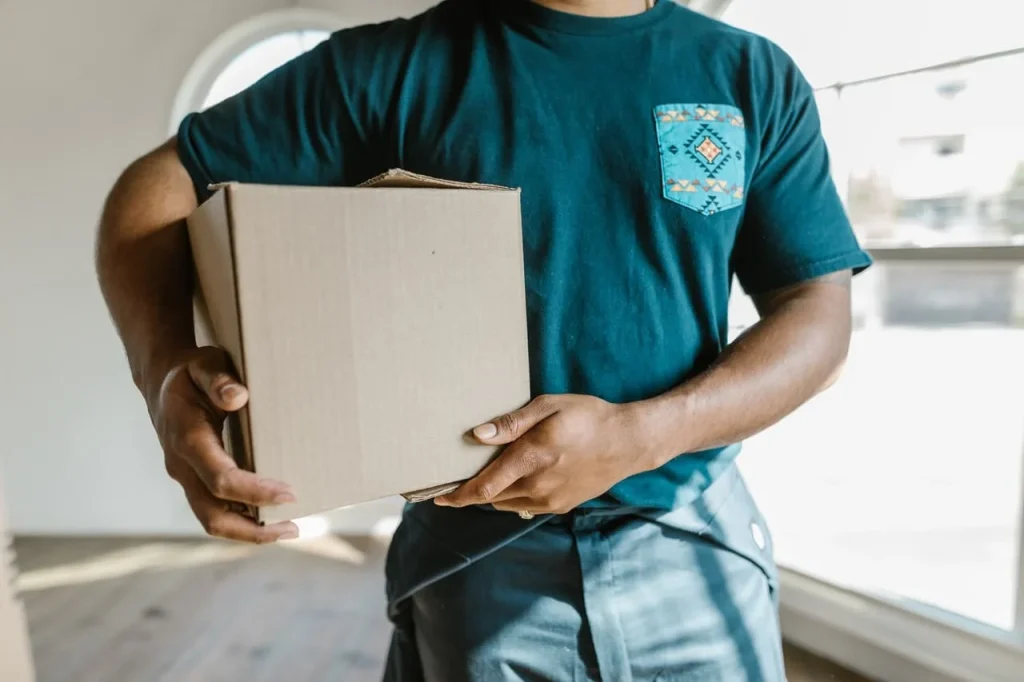 How do you find a good moving company?
You are probably in your search for one moving company You can already find several moving companies on the internet. You have probably also noticed that there are huge price differences between these moving companies. Why is that?
How does comparing moving companies work?
Comparing moving companies with each other is very easy these days. You can use the internet for this. Moving can also help you here, so read on quickly.
Approvals of movers
It is of course not without reason that some moving companies are more expensive than others. The reason for this may sound strange, but the price difference is due to certain memberships. We are happy to explain this to you.
Recognized Movers
In the moving world there is a branch organization called Erkende Verhuizers. As a moving company, you can join voluntarily. Some moving companies are eager to join this and some prefer to remain independent.
Join the trade association
Moving companies that choose to join usually do so because they can offer their customers extra service in this way. You may now think, but what kind of extra services are these, since the differences in prices vary considerably.
Good conditions, insurance and guarantees
What recognized moving companies can offer their customers are good conditions. For example, all affiliated moving companies have the same conditions and can therefore issue their customers with a guarantee certificate when booking.
Move with peace of mind
In this way, the customer can be sure at all times that the move will go ahead. Also in the event of a bankruptcy, for example. In this case, another recognized moving company will take over the move for the price previously agreed upon by you.
Insured up to high amounts
Furthermore, a recognized moving company is very well insured. Your household effects are insured up to an amount of € 100.00! Within the Netherlands you are even all-risk insured. The amount paid out in the event of damage or theft is based on the replacement value of your belongings.
Extra cost
For these guarantees and services, the affiliated removal companies must of course pay the necessary costs to the organization. These kinds of luxury guarantees cost quite a bit and you can imagine that this is not a low amount and these costs are of course passed on to the customer.
Is an unauthorized moving company less good?
Every moving company in the Netherlands is professional. Of course you can't just start a moving company with just a few inexperienced movers. Yes, one moving company is better than the other.
Read the reviews carefully
And yes, one moving company has better conditions than the other, but you cannot say that a non-recognized moving company is less good as a recognized moving company. That is why it is also recommended to read the online reviews of movers. This usually tells a lot about the moving company in question.
Being dependent entails less costs
Moving companies that choose not to join do so mainly because of the high costs. They do not want and/or cannot afford these costs. They also often want to remain independent.
Nothing is charged
If, as a moving company, you are not affiliated with anything, this means that you can determine everything yourself. You can think of the conditions, insurance and services. Most moving companies do not want to pass on extra costs to the customer. This way they can keep costs low and you as a customer can move cheaply.
Always read the terms and conditions carefully
One thing that is important and that you should not forget is that if you choose an unrecognized moving company, you should look carefully at their terms and conditions. They all have their own conditions and it is important to read everything carefully. Always inform yourself well.
Ask about the insurance policies and conditions
For example, always ask about their insurance in advance. Of course you want your household effects to be properly insured during a move. Also note that the moving company does not work with subsequent calculation, because then you will end up a lot more expensive later and you do not want this of course.
Additional moving services
A move is of course about much more than just the transport of your household effects. Relocations often also have many other side issues. Think of lifting, assembling and disassembling furniture, connecting electricity and all kinds of other jobs.
A moving company can help you with everything
Fortunately, many moving companies can take many of these jobs off your hands. For this they offer moving services that can make your move a lot easier, but beware.. it also entails extra costs.
Packing and unpacking your things
Don't have the time or inclination to pack your things yourself? Then you can opt for a packing and/or unpacking service at the moving company. In this case, the movers will come and pack all the items one day before the moving day.
The best moving materials
This is of course done in a professional manner and the best moving materials are used for this. Do you also opt for an unpacking service? Then they will unpack everything for you in the new home.
A handyman
You can of course expect a handyman to do a good job. During a move you sometimes have furniture that has to be taken apart for transport. Many people themselves do not have much knowledge of (dis)assembling furniture and therefore choose to outsource this to a handyman.
Preventing damage
Of course you don't want your furniture to be damaged just before the move because you did something wrong! Furthermore, the handyman can also help with chores in the house such as removing paintings and / or the TV on the wall.
Temporary storage
Are you at a loss because of the amount of stuff you can't move with you? Of course you can't leave this one and maybe you don't want to throw it away.. what do you do?
Storage with movers
A moving company can take care of this for you and move you neatly. You can choose to store your belongings in the storage space of the moving company. This way your belongings are safely in the right place. You can have your stuff delivered to your home whenever you want.
Do you need a moving lift?
A rent a moving lift. When you live on a higher floor you will think about it faster, but sometimes you live on the ground floor and you eventually need a removal lift. How can this happen now?
Don't forget the elevator!
If you have experience with moving, the answer is very easy, but if you do not have much experience with this, it is more than logical that you do not immediately think of this.
A lift is sometimes necessary, but sometimes just handy
In many homes there are narrow doorposts or narrow stairwells. As a result, many objects do not fit through the door or stairwell and it is impossible to move without a removal lift.
You can also rent an elevator urgently
If you did not know this and only see it later, you can still rent a moving lift urgently. However, it is of course wise to check all this carefully in advance and to measure everything.
Find the best moving companies.
Professional moving companies will help you move with the best movers and the right tools. When you choose the right moving service, transporting your belongings becomes very easy.
Always a reliable moving company with Moving
At Moving you can now easily compare moving companies. There are several moving companies that can help you make your move go smoothly. It therefore does not matter whether it concerns a business customer or a private individual. Everyone can be helped.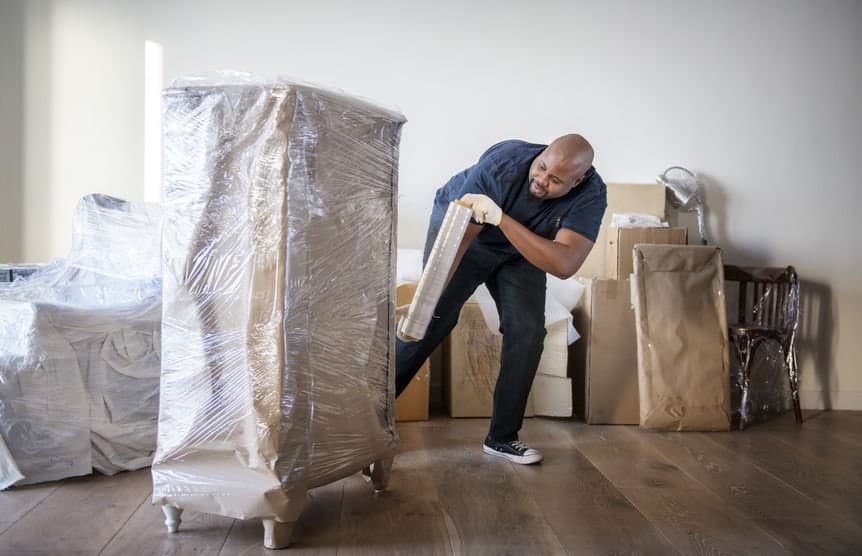 Compare benefits of moving companies
As you have read before, you can compare not only the prices, but also the services of a moving company. This way you can negotiate and choose the moving company that best suits your move and budget.
Free moving quotes at Moving
Before you hire professionals, you naturally want to choose the best mover. It is very important to make a well-considered choice. An important thing you can do is compare moving companies.
So always compare quotations with Moving
Compare quotes with Moving, because comparing moving companies has never been easier. Have you received all the free quotes? Then you can now make the right choice at your leisure. Always choose the moving company that best suits your personal wishes and budget.
How does it work exactly?
At Moving we understand that you probably don't have time to spend a whole day contacting different moving companies. That is why we have found a solution for this. At Moving you can now get 6 free with one application form moving quotes received!
Compare and negotiate!
When applying, enter your e-mail and zip code so that we can send your request to the 6 best moving companies in your region. The moving companies will contact you within 24 hours. You can receive an e-mail, but they can sometimes also be contacted by telephone
---
Frequently Asked Questions
What is a good moving company?
A moving company that is in possession of a NIWO certificate is already a professional moving company. Of course you also have Recognized Movers who offer many extras such as good insurance and guarantees.
What does a moving company cost per hour?
Moving companies usually charge €33 to €39 per mover per hour. It also depends, of course, on what extra moving services you purchase from the moving company. Call-out costs also play an important role in the costs.
Which month do most people move?
Spring is the most popular month to move. The high season for moving companies therefore starts in April and runs until the end of September.
Why a Recognized Mover?
Recognized Movers offer you good insurance and guarantees. This way you can hand over the move with confidence and you don't have to find out a lot about the conditions of the moving company.
How much does it cost to transport a sofa?
Transporting furniture often starts at €1 per kilometre. However, moving companies also offer affordable packages and it is wise to inform yourself well about this.